This quick and easy Air Fryer Cookie Tart is a definite crowd pleaser! Using pantry staples, its cheap, easy and quick.
We at The Healthy Mummy pride ourselves on simple recipes you can quickly whip up with kids by your side or at your feet. But I'm warning you now, you will want to eat the entire thing!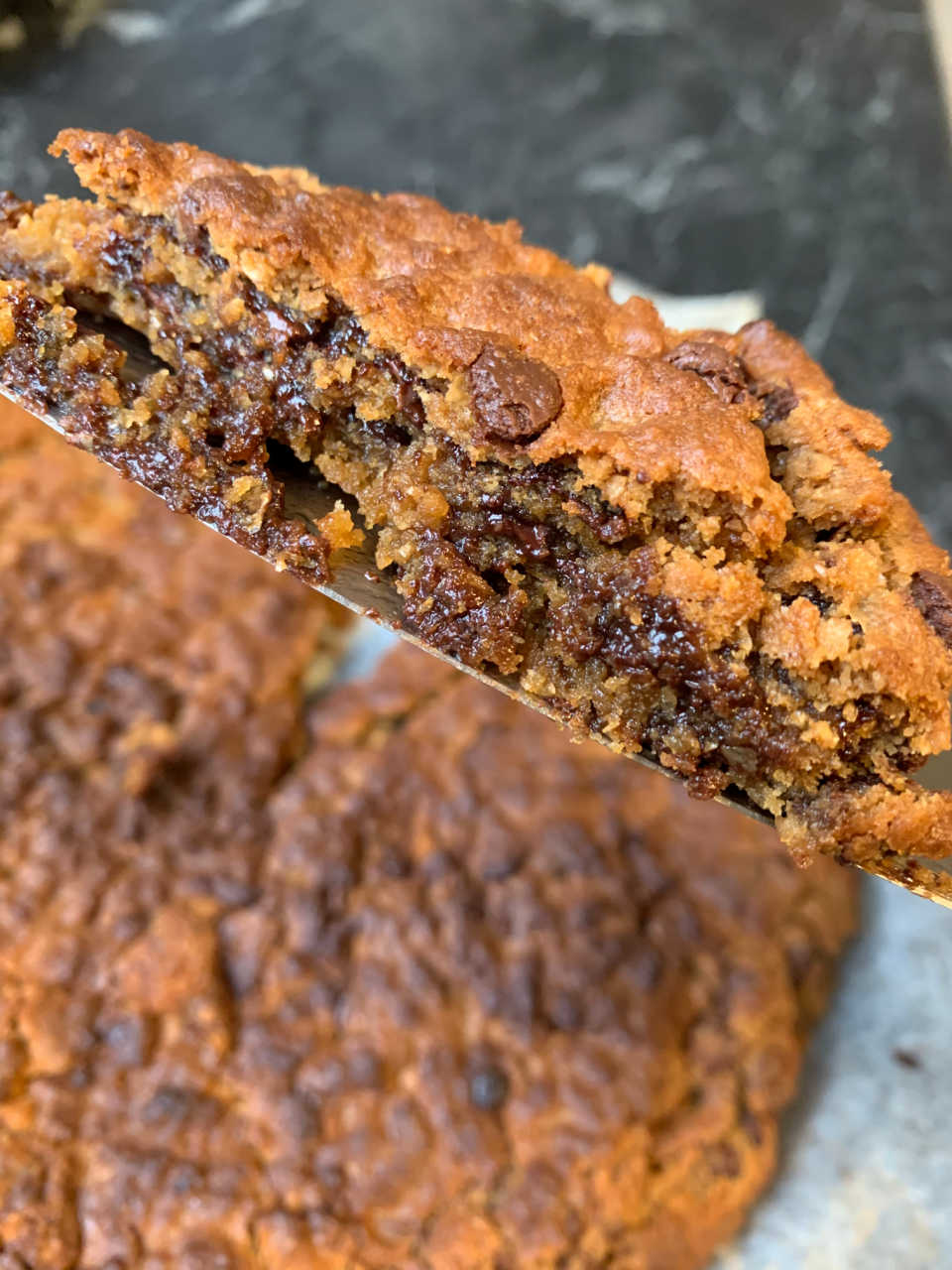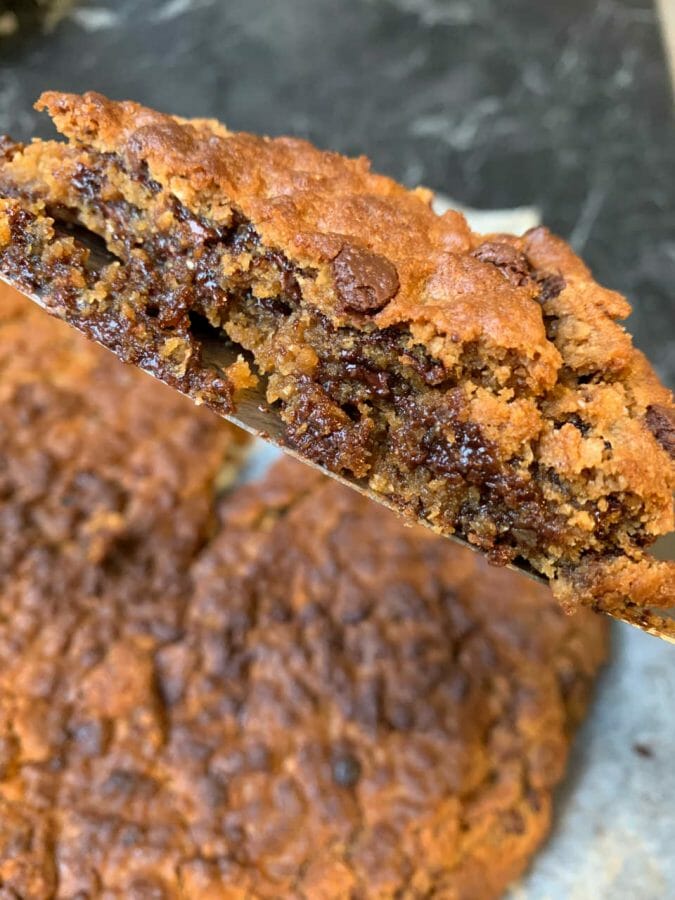 Health isn't about cutting things out, it's about better alternatives and this recipe is a perfect example of that. At just 191 cals per delicious serve you'll be reaching for it after dinner most nights.
Check out this straightforward video showing you all the easy steps….
Chocolate Chip Cookie Tart made in an Air Fryer!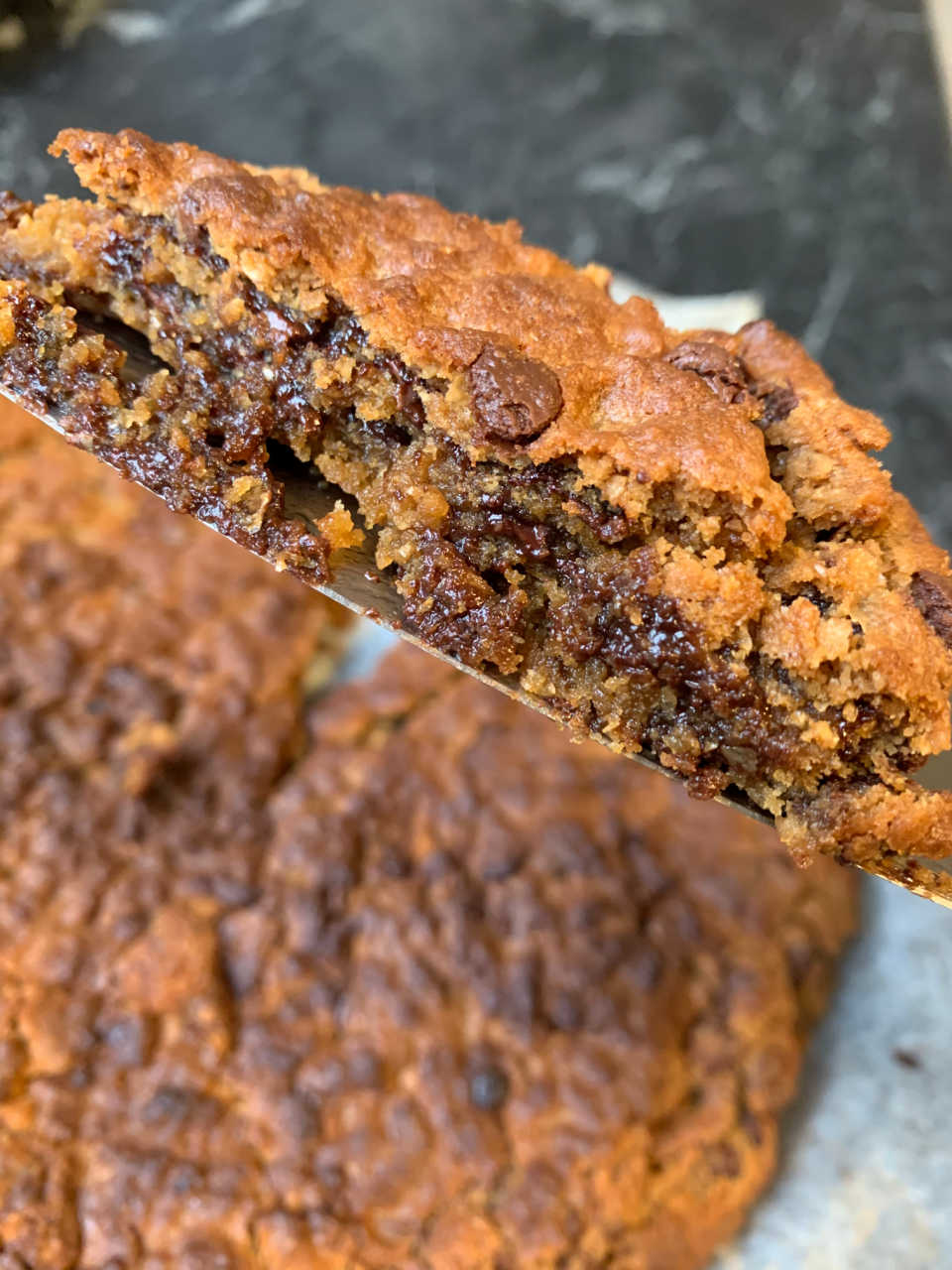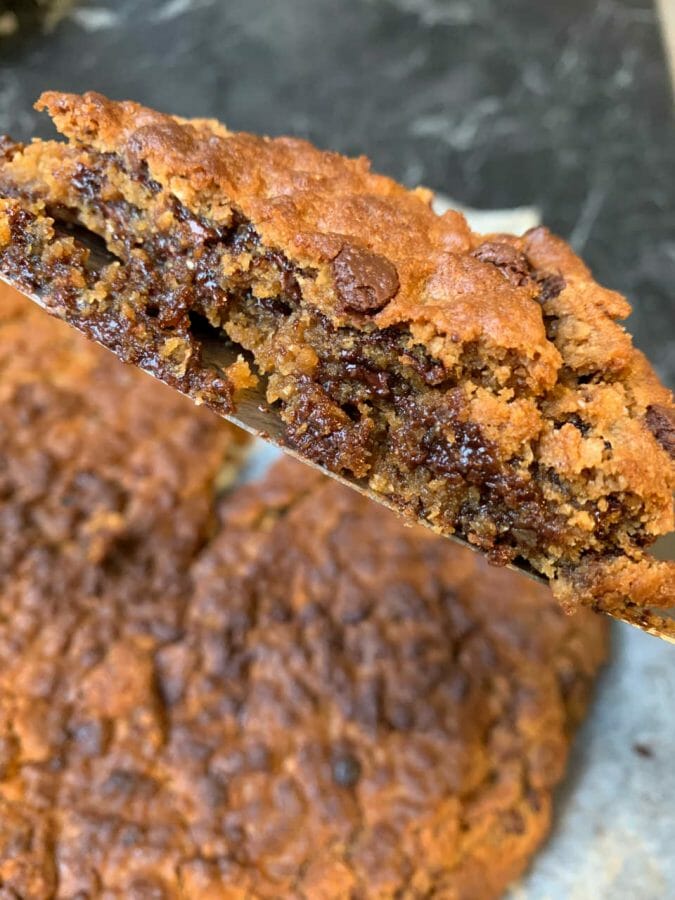 Love cookies? So do we. Which is why we have added this amazing Chocolate Chip Cookie Tart recipe to the 28 Day Weight Loss Challenge.
By cooking it in the air fryer you'll have a cookie that is crispy on the outside and gooey on the inside!! Totally divine! Plus because it is made from only 8 ingredients and is ready in 25 minutes you'll find yourself savouring a bite of this sweet delight in no time.
If you want to try more Air Fryer recipes, you can check out our Air Fryer recipes in the Healthy Mummy App.
INGREDIENTS
1/2 cup butter softened
1 cup coconut sugar
1 egg (50g)
1 tsp vanilla extract
1/2 tsp baking soda
1/4 tsp salt
1 1/2 cups wholemeal flour
1 cup dark chocolate chips
INSTRUCTIONS
Preheat air fryer to 180 degrees celsius. Line two round cake tins that will fit inside your airfryer basket with baking paper.
In a large bowl mix together butter and coconut sugar until well combined. Gently stir in the egg and vanilla extract.
Add the remaining dry ingredients and mix well.
Gently stir in dark chocolate chips.
Divide the cooking dough in half evenly.
Press half of the cookie dough into each of the prepared cake tins. One at a time, bake for 10-12 minutes or until lightly browned around the edge
Cut each cookie tart into 8 pieces.
Please note air fryer temperatures can vary, air fryer size can also impact cooking times. It's important to check recipes regularly during cooking until you get to know your air fryer.
See why mums can't stop talking about this recipe!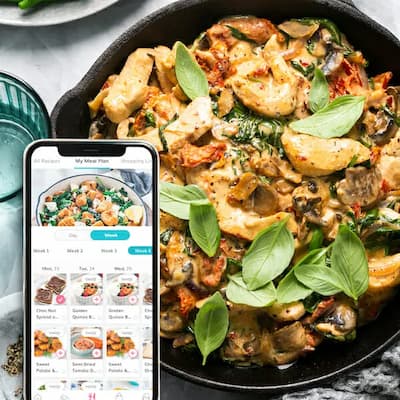 Tired of wondering what to cook?
Now you can easily meal plan with our personalised plans & over 6,000 family & budget friendly recipes catering to a wide range of dietary requirements.
The Healthy Mummy is a holistic program to nourish your body with nutritious food and help you stay active in your busy, everyday life. Yours and your families well being should be a priority so let us take the hassle out of it.
Unlock the key to sustainable life changes that will leave you feeling your absolute best.