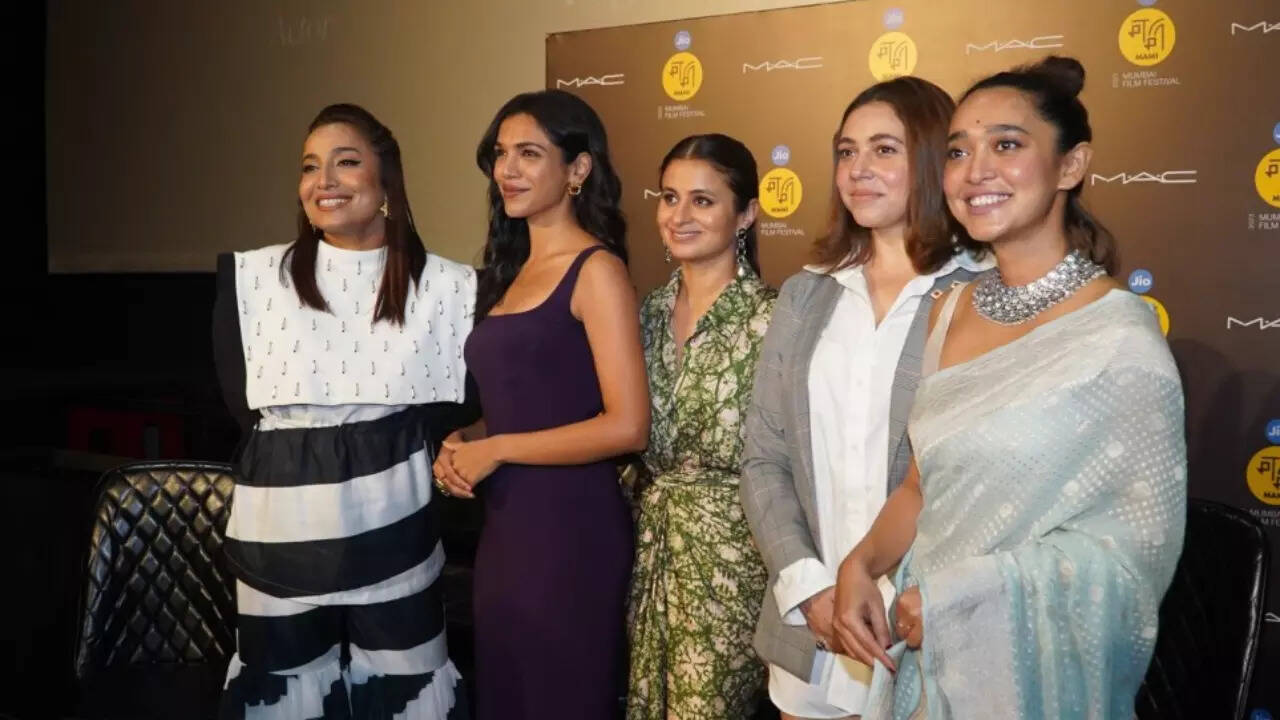 MAMI Film Festival 2023: Sayani Gupta Shares Stress Of Attending Red Carpet Events, States 'I Don't Have The Money' (Image credit: Mumbai Film Festival)
In a recent Instagram post, actress Rajshri Deshpande shed light on the often overlooked expenses of making an appearance at high-profile events. This revelation sparked a discussion among fellow actresses during a panel at the Mumbai Film Festival, where they candidly discussed the financial and social pressures of maintaining a glamorous public image.
Rajshri, who shared her insights on Instagram, estimated that the price tag for a single event appearance could run as high as 1.5 lakh rupees. This figure takes into account the cost of dressing and professional makeup required to look impeccable on the red carpet. It's a common practice for actors to foot these bills themselves, adding an extra layer of financial stress to their careers.
At the Women Creators of India panel, Sayani Gupta, Shriya Pilgaonkar and Manvi Gagroo voiced their support for the Instagram post, highlighting the need to shift the conversation away from superficial appearances and towards the craft of acting itself. They all agreed that the process of becoming a successful actor involves more than just looking the part on social media.
Sayani revealed her own financial struggles, explaining that, at times, attending events became financially unsustainable. She broke down the costs, which included expenses for hair, makeup, costumes, and the expectation of sharing these experiences on platforms like Instagram. These expenses, she noted, seemed to have no end in sight and left her pockets significantly lighter.
The financial strain reached a point where she had to make a tough choice between attending events and putting food on the table. She jokingly recalled refusing event invitations, saying she couldn't afford to attend despite being nominated for awards.
In the midst of this candid conversation, Sayani also revealed her self-reliance when it comes to hair, makeup, and styling. She shared that while social media might paint a picture of glamour, the behind-the-scenes preparation was often chaotic and time-consuming.
The discussion also brought attention to the gender disparity in the industry as Maanvi Gagroo pointed out, with male actors typically not facing the same level of scrutiny and expense when it comes to fashion and grooming for public appearances.
In the end, the actresses agreed that the focus should shift from Instagram likes and follows to the core of their craft. The creative process and dedication to honing their acting skills should be celebrated, rather than the relentless pursuit of costly perfection for the red carpet.