Humans have been eating fish for hundreds of thousands of years. In fact, researchers have even found evidence of deboned catfish in Kenya that dates back around 1.95 million years. But since then, our habits have changed quite a bit. With the changes and stresses of modern life, it became harder to eat fresh fish, and we needed more effective ways to preserve it. And so, in the 1800s, we started packaging it in tins. The invention was a hit; tinned fish is cost-efficient, shelf-stable, and long-lasting (seriously, some tins of fish can last for years in the pantry).
But while tinned fish is a reliable source of nutrition for many people, it does have some drawbacks. The seafood industry, in general, is a major source of plastic pollution and overfishing. In fact, some research suggests that nearly 90 percent of global marine fish stocks are fully exploited or overfished. This all puts a major downer on that seemingly harmless tuna fish sandwich. But good news: there is a way to have tinned fish (and your go-to lunchtime treat) without hurting the oceans: vegan tinned fish. Here's what you need to know.

Why buy tinned vegan fish?
The concept of vegan tinned fish might sound weird at first, but it's just another emerging sector of the thriving plant-based meat industry. Just like a Beyond Burger mimics a beef patty, vegan tinned fish relies on plant-based ingredients to effectively emulate the taste and texture of conventional tinned seafood options, like salmon, tuna, or sardines, for example.
But unlike its animal-derived counterparts, vegan tinned fish is much better for the environment. And it's also often shelf-stable, too, so it's just as convenient and long-lasting as the real thing. It's also easy to prepare, and you can use it for any recipe—like sandwiches, salads, or pasta—where you'd usually crack open a tin of real fish. 
But where, exactly, can you find it on the shelves? Below, you'll find some of the best brands on the market for vegan tinned fish. And keep an eye out for more alternatives launching all the time. After all, the plant-based seafood market is worth more than $800 million, and, by 2032, is expected to expand at a compound annual growth rate of 5.5 percent.
The best tinned vegan fish brands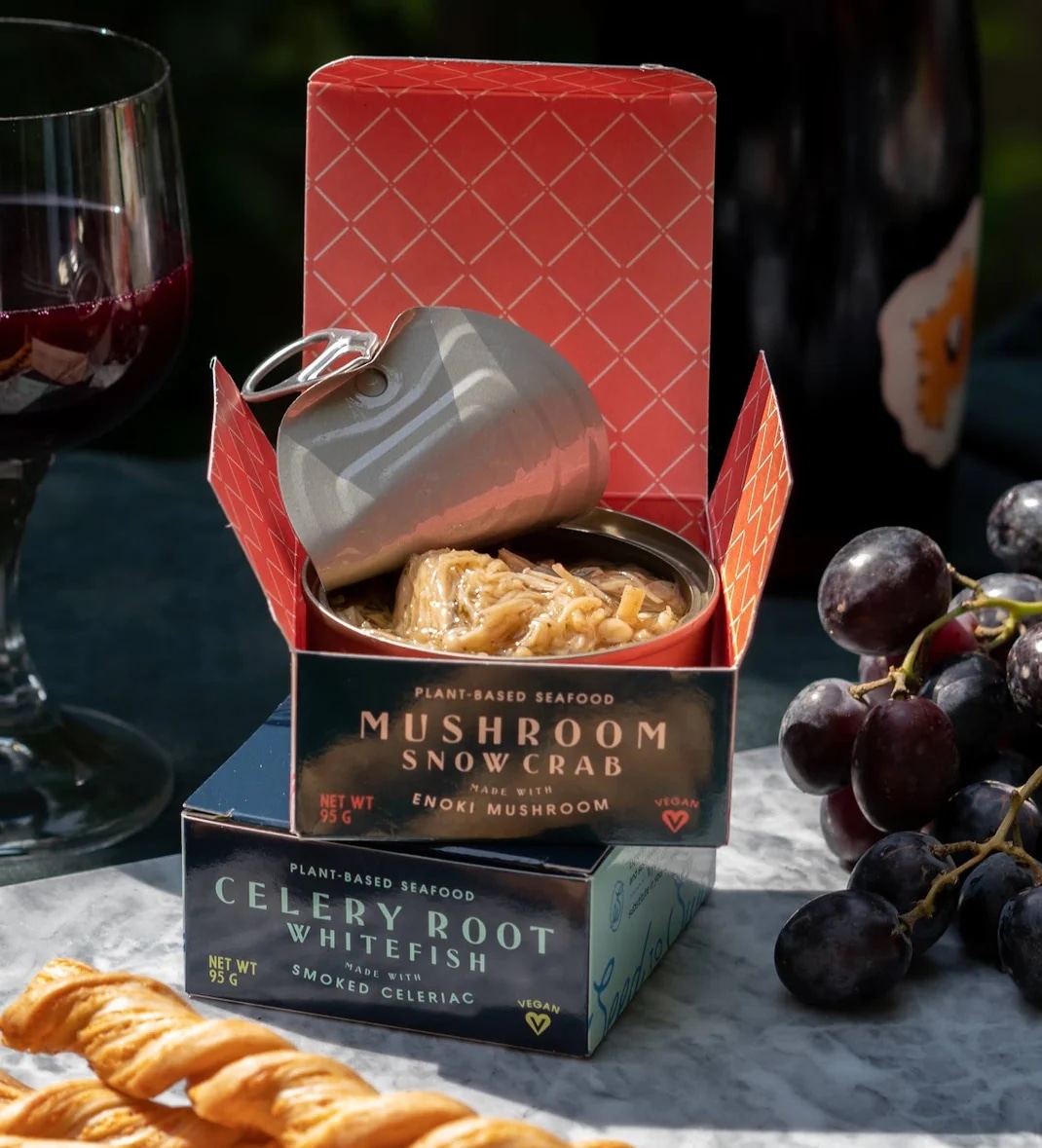 Seed to Surf
1 Seed to Surf
Earlier this year, Canadian startup Seed to Surf launched for the first time, offering vegan seafood alternatives, packaged in tins and made with whole vegetables. "When prepared and preserved right—using fresh, high-quality ingredients—we discovered that whole vegetables offer an innovative, delicious, and sustainable take on the premium tinned seafood," co-founder Alexandra Bergquist told Food Business News. Right now, it offers two main options: Mushroom Snow Crab and Celery Root Smoked Whitefish.
Get it here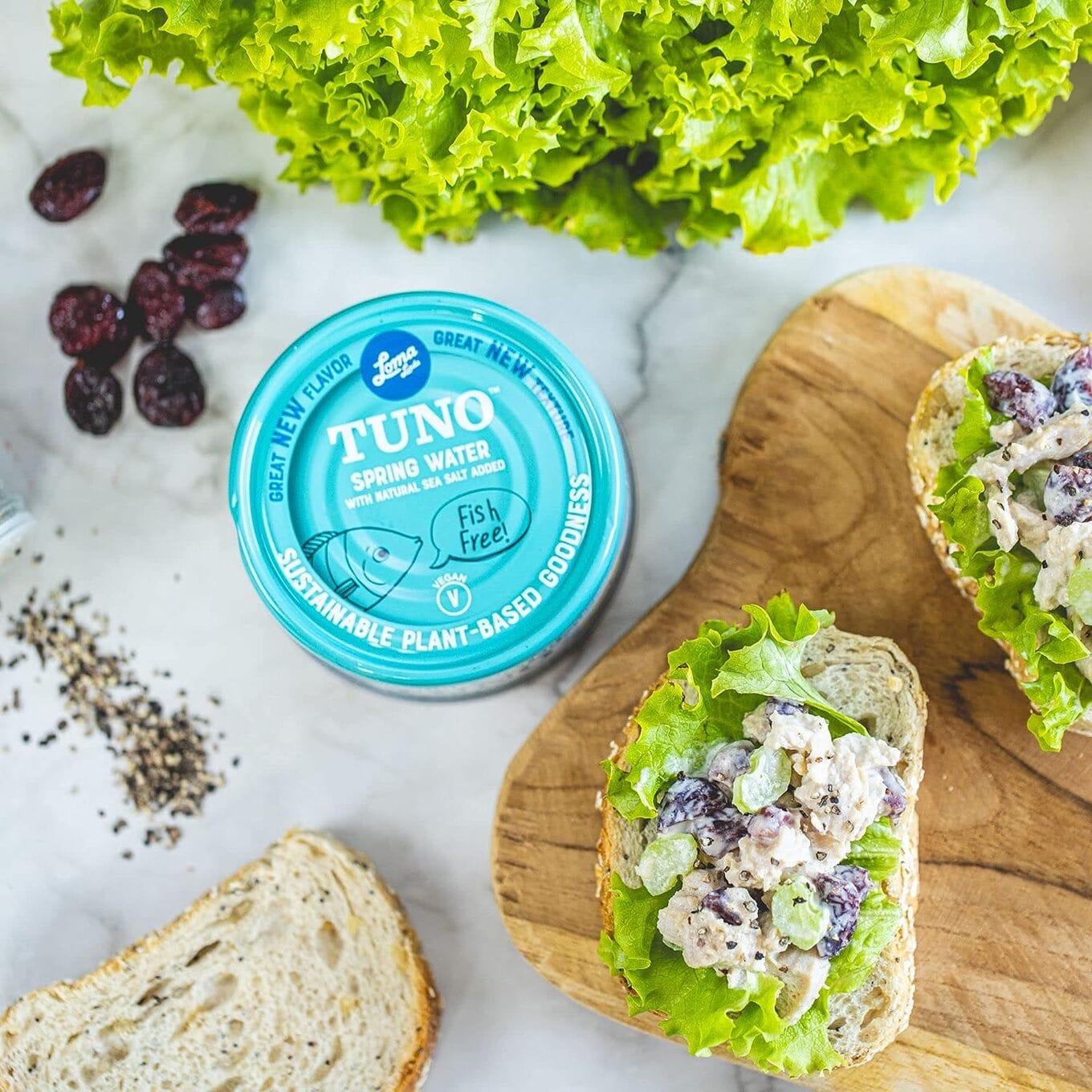 Loma Linda
2 Loma Linda
In 2018, Loma Linda's "revolutionary" tinned vegan tuna alternative, Tuno, hit the shelves for the first time. It was created in collaboration with some of the seafood industry's leading experts to ensure that the taste and texture were just right. Tuno initially launched with three flavors: Sriracha, Spring Water, and Lemon Pepper, but over the last few years, the range has grown to include new options like Pesto & Sun-Dried Tomato and Thai Sweet Chili.
Get it here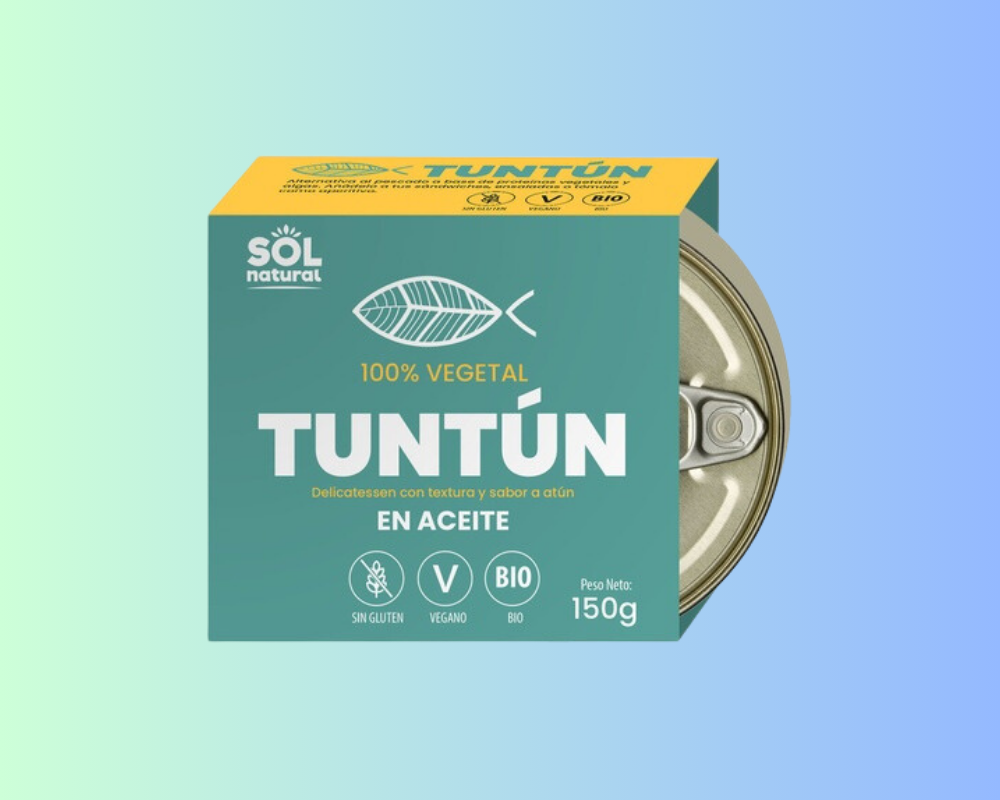 3 Sol Natural
Founded in Barcelona back in the '90s, Sol Natural has always been committed to providing the world with natural, organic, healthy foods. Alongside products like vegetable chips, red lentil pasta, and oat biscuits, the brand also offers two tinned vegan fish options: plant-based tuna in oil and plant-based mackerel with tomato. Both are made with organic ingredients, including beans, pea protein, and seaweed.
Get it here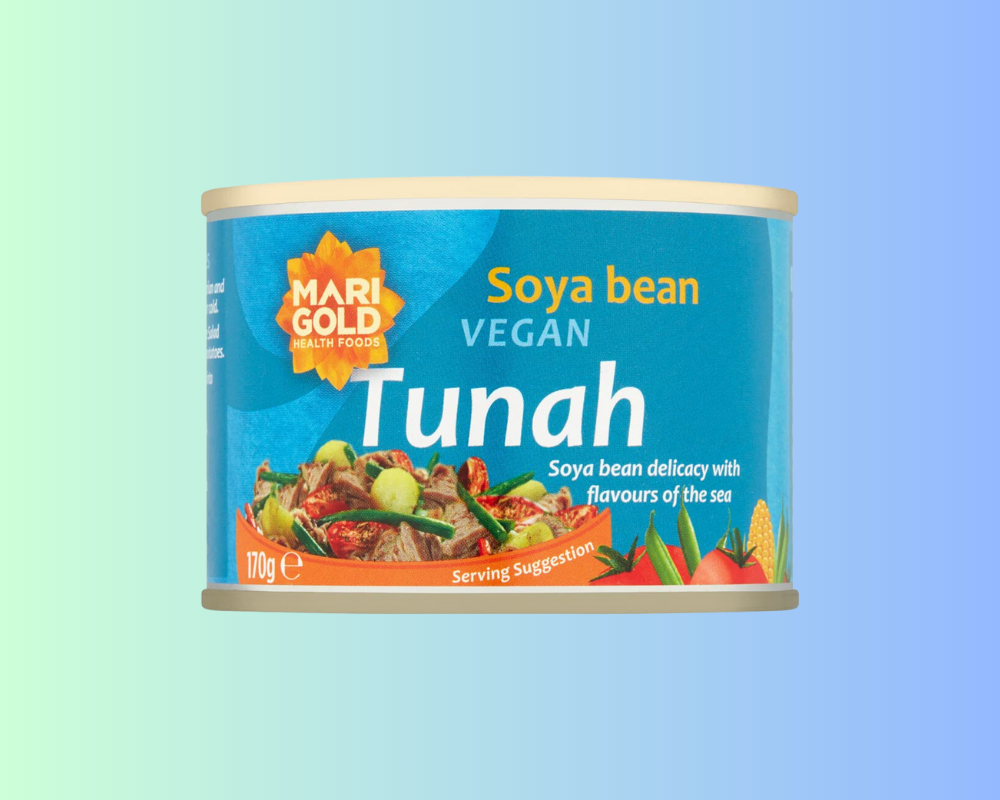 4 Marigold
Marigold Health Foods started off in the '70s as a vegetable bouillon brand, but over the years, it has expanded its portfolio to include a wide variety of plant-based cooking ingredients, including vegan meat alternatives. It offers tinned Mo-Du (vegan duck), Braised Tofu, Fermented Tempeh, and Tunah, which is a tinned vegan fish alternative made with soybeans.
Try it here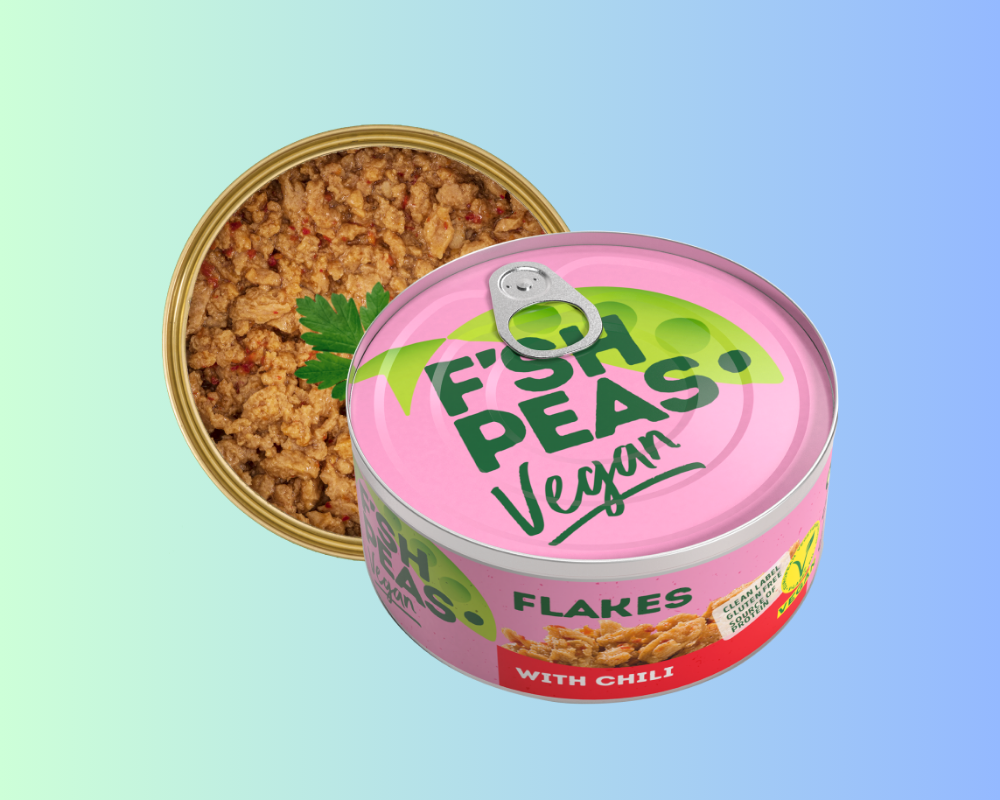 5 Fish Peas
The clue is in the name, but this tinned vegan fish product is made with yellow peas, which, according to the Latvian brand, is one of the world's most sustainable sources of protein. Fish Peas offers four different tinned vegan tuna options, including chili and lemon pepper flavors, as well as a Wheat White Fillet In Oil.
Try it here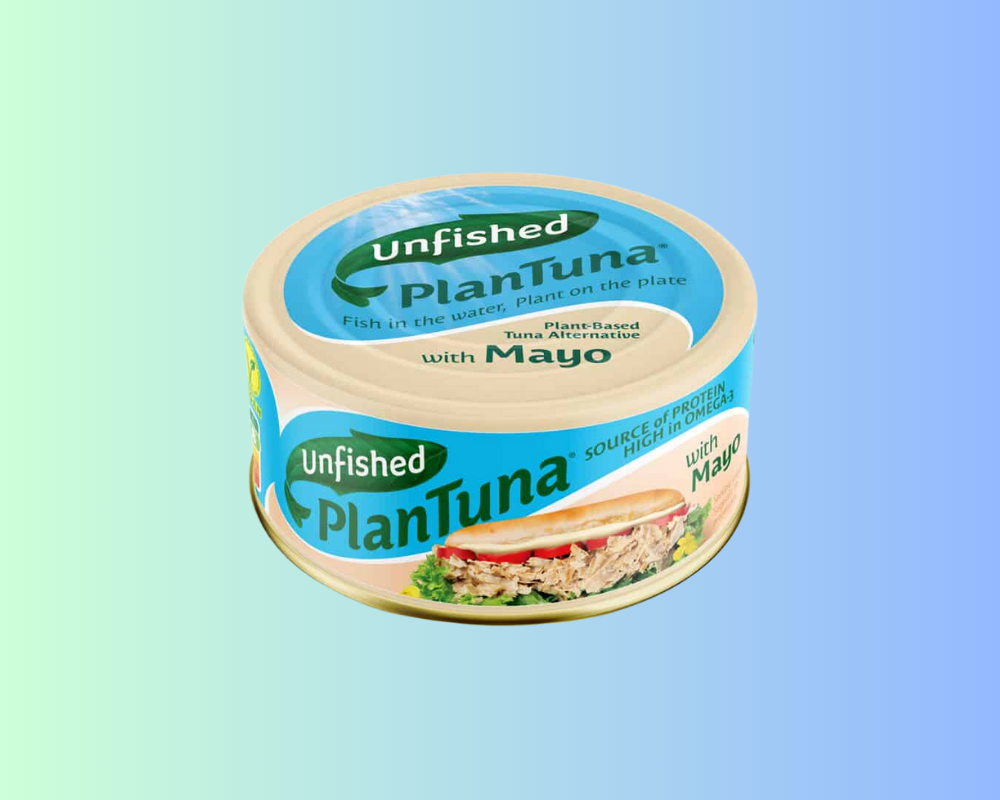 6 Unfished
Real fish is often touted for its health benefits, and that's largely because it's a good source of omega-3 fatty acids. But it is possible to get the nutrition without the actual fish part, and Unfished proves it. Its five different vegan PlanTuna products (in flavors like Mediterranean Herbs and Lemon & Pepper) are enriched with omega-3, too.
Try it here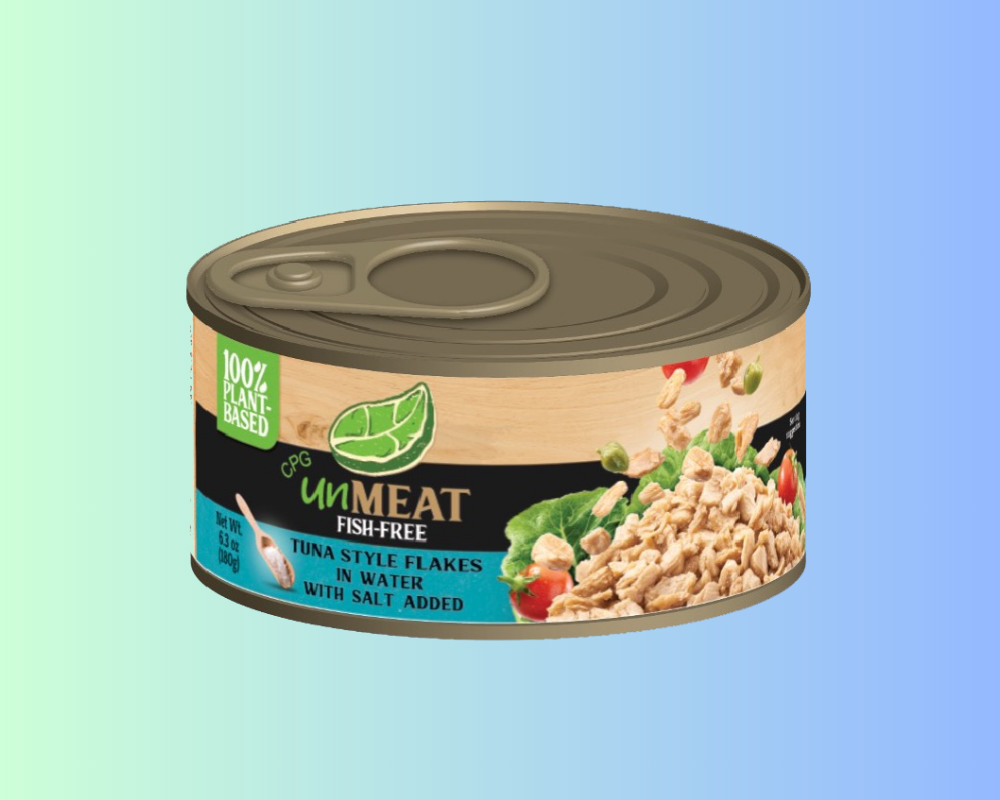 7 Unmeat
If you're craving a big juicy tuna fish sandwich, you can't go wrong with Unmeat's simple fish-free tuna-style flakes. Made with soya and wheat, the texture is undeniably fishy and it also tastes great, too. "This vegan tuna is surprisingly tasty (we tested it with real consumers like you to make sure), all while providing you the perfect protein for your flexitarian needs," the brand notes.
Try it here
For more on vegan fish, read:
Here at VegNews, we live and breathe the vegan lifestyle, and only recommend products we feel make our lives amazing. Occasionally, articles may include shopping links where we might earn a small commission. In no way does this effect the editorial integrity of VegNews.