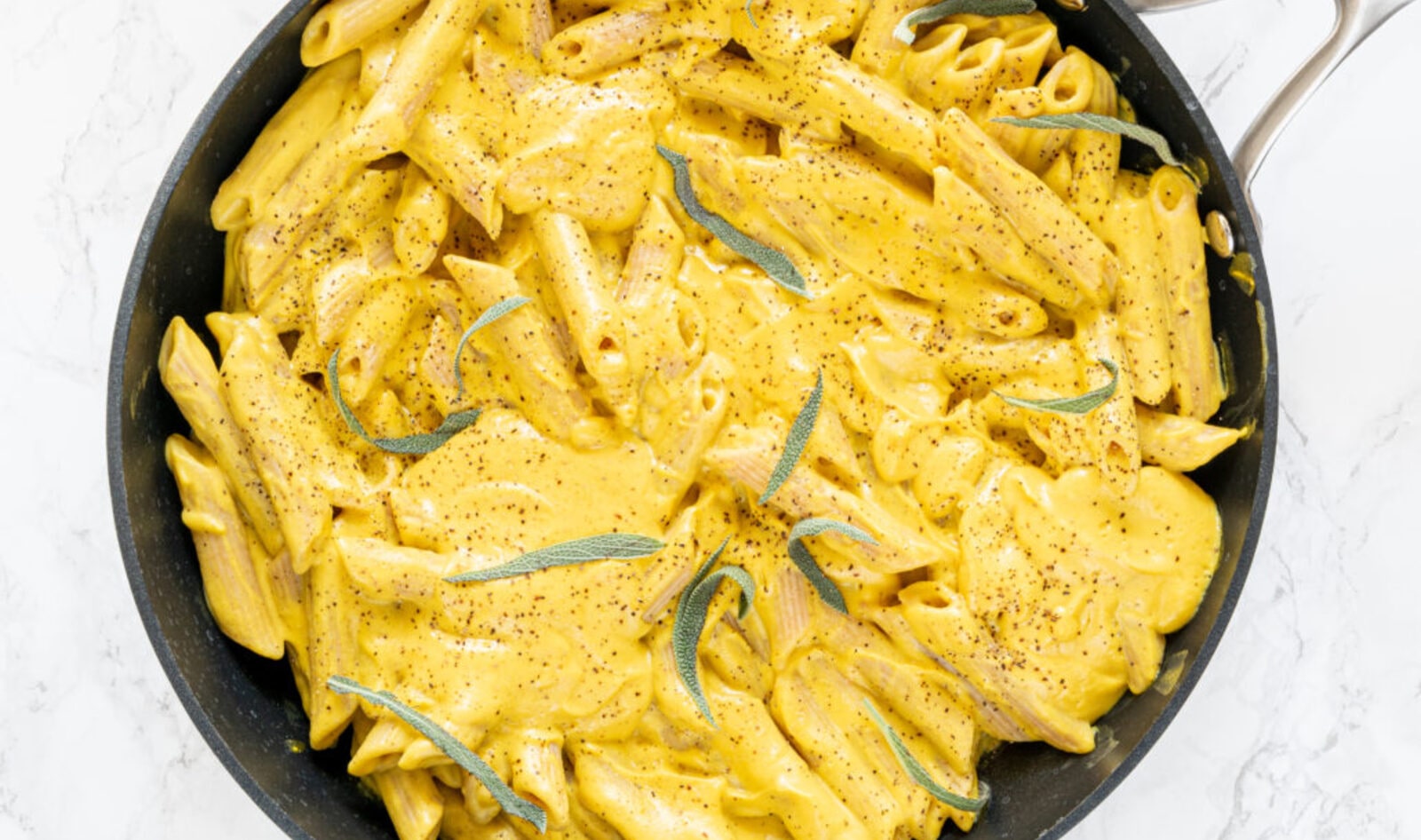 Cauliflower, cashew cream, and pumpkin lend velvety smoothness to this easy pasta recipe. Switch it up from HealthyGirl Kitchen by placing the finished pasta in a casserole dish, topping with breadcrumbs, and broiling for a crispy, crunchy addition.  
What you need:
1 (16-ounce) box of penne pasta, cooked according to package directions
2 cups cauliflower
½ cup raw cashews
2 cups cooking liquid, saved from boiling cauliflower and cashews
1 cup pumpkin purée 
¼ cup nutritional yeast
1½ teaspoon salt
1 teaspoon black pepper
1 teaspoon garlic powder
4 fresh sage leaves, thinly sliced
What you do:
Bring a large pot of water to a boil and add cauliflower and cashews. Boil for about 10 minutes, until soft. Set pot aside. 
In a high-speed blender, add cauliflower, cashews, cooking water, pumpkin purée, nutritional yeast, salt, pepper, and garlic powder. Blend until completely smooth. 
Into large pot over low-medium heat, add pumpkin sauce and pasta, and stir until well coated. Top with fresh sage ribbons and serve warm.
For more recipes like this, check out: