Today, San Francisco is getting its first Ikea store and it comes with a lot of delicious plant-based perks. The much-awaited San Francisco store is part of an innovative, three level retail destination developed by Ikea parent company Ingka Centres. 
As the first retail space in the building, Ikea San Francisco will pioneer an affordable and accessible Ikea experience. 
Ikea
"We are so excited to open the doors of our new Ikea store to our neighbors in the San Francisco area," Arda Akalin, Ikea San Francisco Market Manager, said in a statement. "We appreciate the excitement and support from the community and can't wait for our customers to experience the new store full of affordable home furnishings and solutions that reflect who San Franciscans are and how they live."
Spanning more than 52,000 square feet and three levels, the store will feature 27 curated room settings, reflecting the nuances of city living and San Francisco's distinctive culture. Offering 2,500 smaller home accessories and special collection items tailored to affordability and small-space living, the store emphasizes convenience with same or next-day delivery via a partnership with TaskRabbit and Lugg.
The introduction of the Ikea Buy Back & Resell service for Ikea Family members, allowing customers to sell back select Ikea furniture for store credit, will provide a sustainable shopping option.
Ikea's plant-based cinnamon buns
When it comes to food-related sustainability initiatives, this Ikea location is focused on "sustainable, plant-based options," an Ikea spokesperson confirmed to VegNews.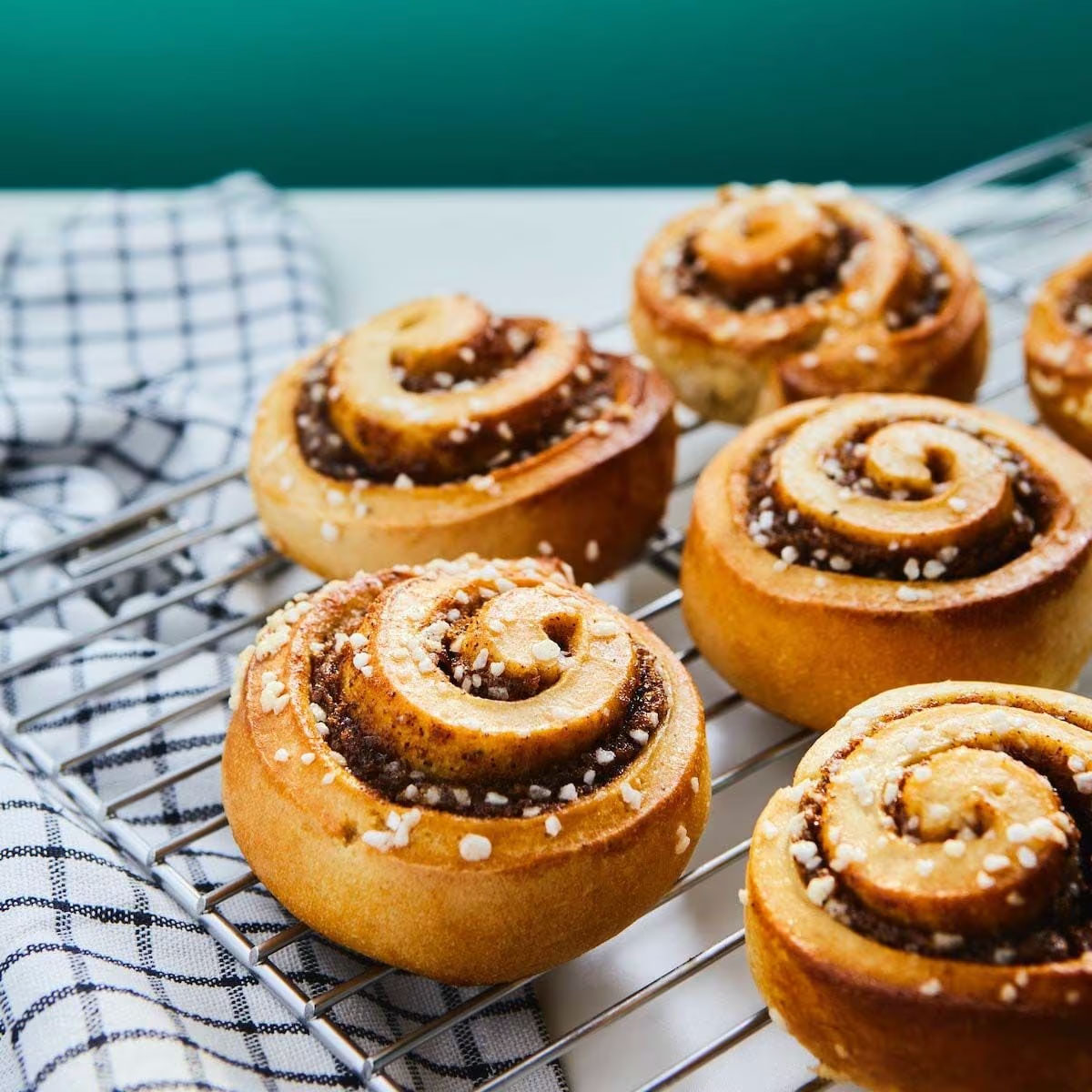 Ikea
This Ikea is home to a Swedish Bite store on the ground level which is described as "uniquely Swedish, low-priced experience that is convenient and accessible with a focus on sustainability and circularity." Here, customers will be able to pick up chilled food, along with beverages, to go. Six packs of cinnamon buns—which the spokesperson confirmed are plant-based but not labeled vegan—are available to take home.  
Along with the Swedish Bite store, customers will have the option of dining at Ikea's 62-seater Swedish Deli, which is similar to, but distinct from, its typical in-store Bistros. Here, customer-favorite dishes such, including plant-based Swedish meatballs, along with various sides, and veggie dogs will be served on biodegradable plates. This deli will also offer warm plant-based cinnamon buns.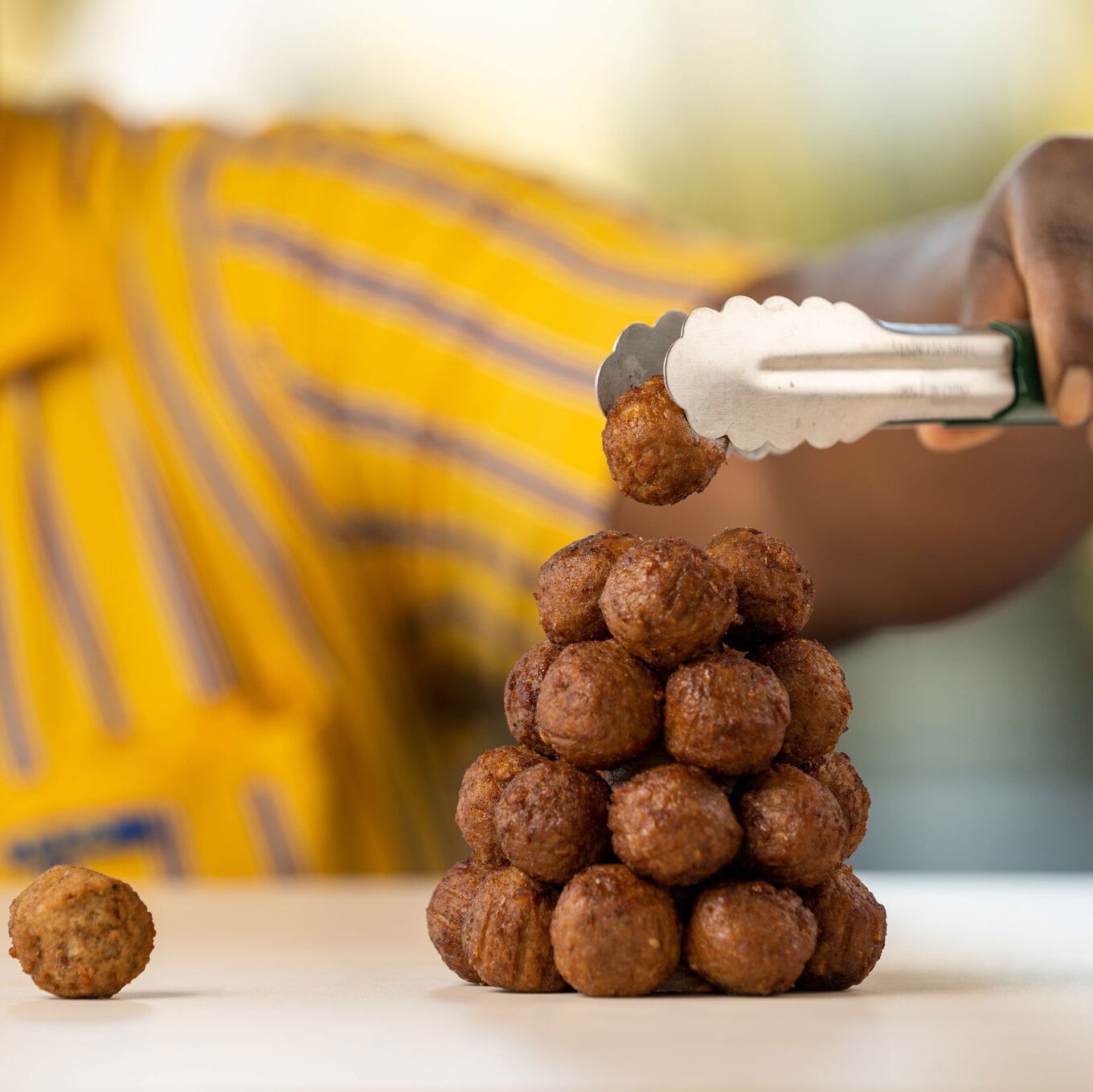 Ikea
As is the case at other Ikea stores, the San Francisco location will include a Swedish Food Market where plant-based options, such as Huvudroll (the retail version of Ikea's vegan meatballs), will be available for purchase. 
While this is its Ikea's first San Francisco location, Ikea also operates locations in the surrounding San Francisco Bay Area in Emeryville and Palo Alto.  
The plant-based food hall at Ikea 
This new location will also be home to a forthcoming food hall concept called Saluhall operated by Ikea sister company Ingka Centers. The concept is centered around Nordic meeting places with a sustainable twist. Initially, Saluhall will open with an 80-percent plant-based menu with the goal of getting to 100 percent set for the future.   
The entirely beef-free menu will be built around the four pillars of Nordic street food: bread, beer, burgers, and ice cream, with a focus on sourcing local products from San Francisco Bay Area businesses.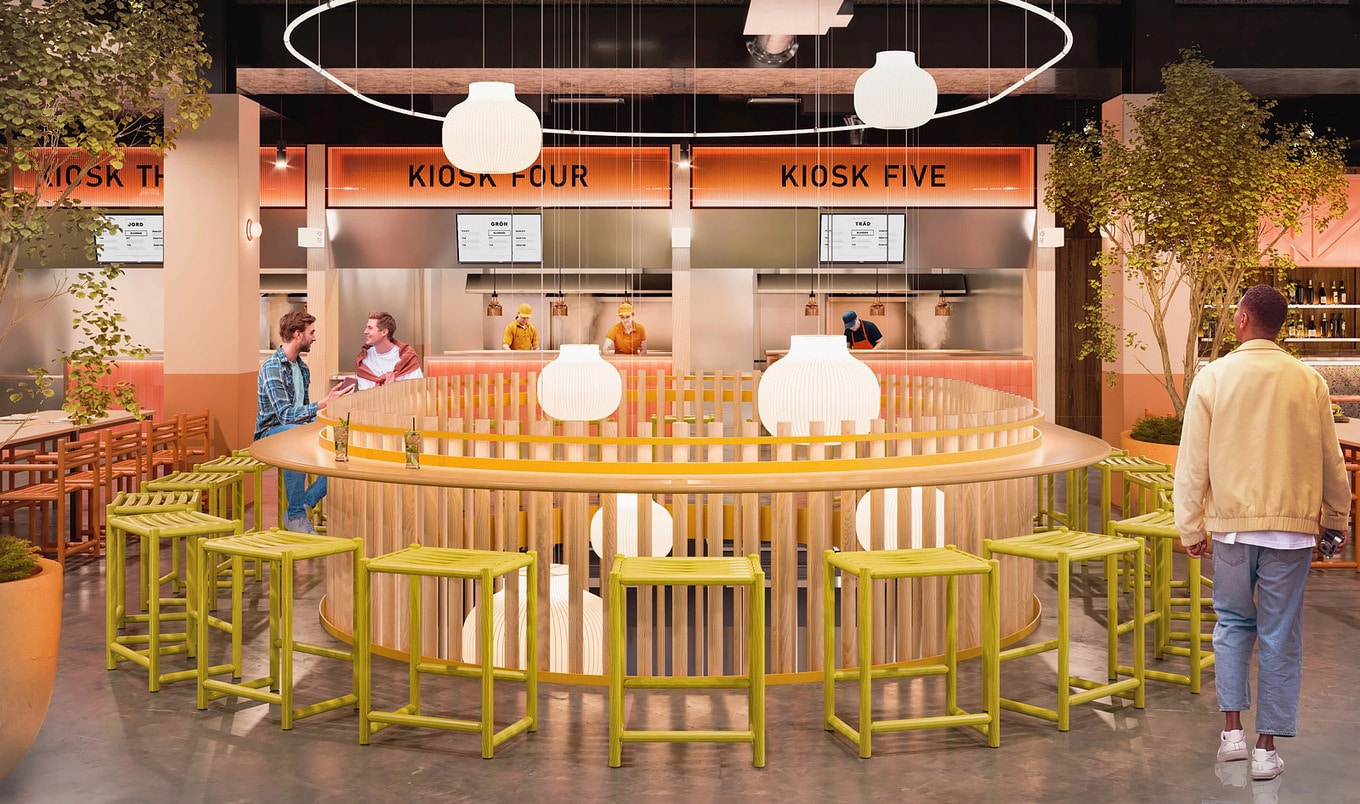 Ingka Group
Beyond its culinary offerings, Saluhall plans to foster community connections through public cooking classes, shared kitchen availability for locals, and food donations. It aims to be a hub that brings people together, reflecting Ikea's broader ethos of sustainability and community engagement.
On the ground, downtown San Francisco has been part of a national "doom loop" narrative that points to its economic downturn. However, the opening of Ikea and its three floors of concepts has sparked conversations about revitalization of the region.
"We are thrilled to welcome Ikea at our future meeting place with its first city store in San Francisco," Miia Kautovaara, Ingka Centres Meeting Place Manager in San Francisco, said in a statement.
"Together with Ikea, we will play our part and contribute to revitalizing Market Street, and the neighborhood by creating an appealing meeting place for the local communities," Kautovaara said. 
The San Francisco location is only one of three Saluhalls currently in development, with the other two slated for Changsha, China and Gurugram, India.
New vegan hot dogs at Ikea
The San Francisco store is opening just ahead of the launch of a brand new plant-based hot dog at Ikea. 
Unlike Ikea's initial vegetable-forward formulation, this new vegan hot dog is crafted to emulate the taste and texture and $1 price tag of Ikea's traditional meat hot dog—of which it sells 100 million servings annually.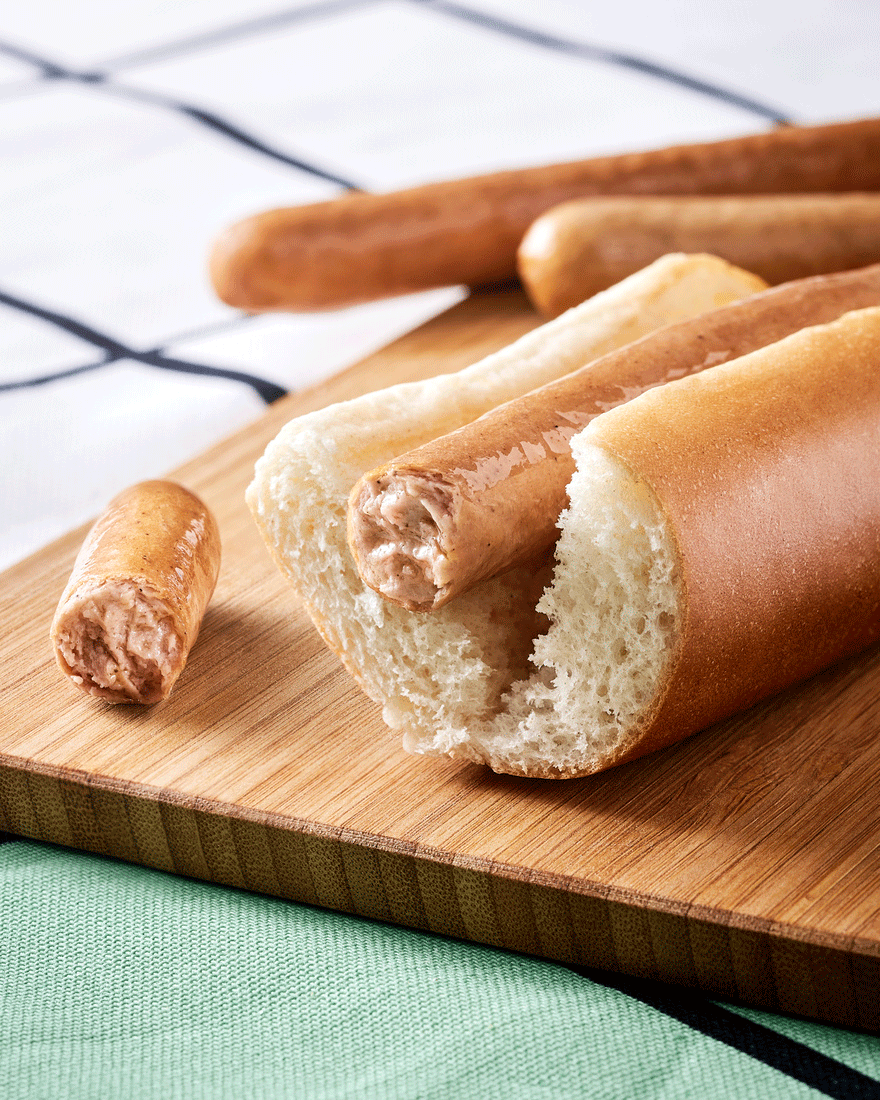 IKEA
By utilizing a blend of rice protein, onion, and apple, seasoned with salt, pepper, and smoke, Ikea aims to deliver an experience that replicates the flavor profile of its meat-based counterpart.
The San Francisco location will welcome this latest addition to its menu, reflecting the city's vibrant and growing plant-based community. 
"Ikea is driven by a vision to create a better everyday life for many people," Helene von Reis, Food Manager at IKEA of Sweden, said in a statement earlier this summer. "Through the food business, we can contribute to this by offering a tasty, healthier, and more sustainable food option"
The new hot dogs are already hitting menus in European stores this summer and are slated to expand to other Ikea regions, including the US, in 2024. 
Whether it be this new hot dog or a new iteration of its vegan Swedish meatballs, Ikea is continuously innovating its menu options and plant-based products to help meet its sustainability goals. 
As part of its commitments, Ikea is transitioning its bistro menus to be 50 percent plant-based by 2025. It also aims to make 80 percent of its packaged meals plant-based within that time frame.
For the latest vegan news, read: