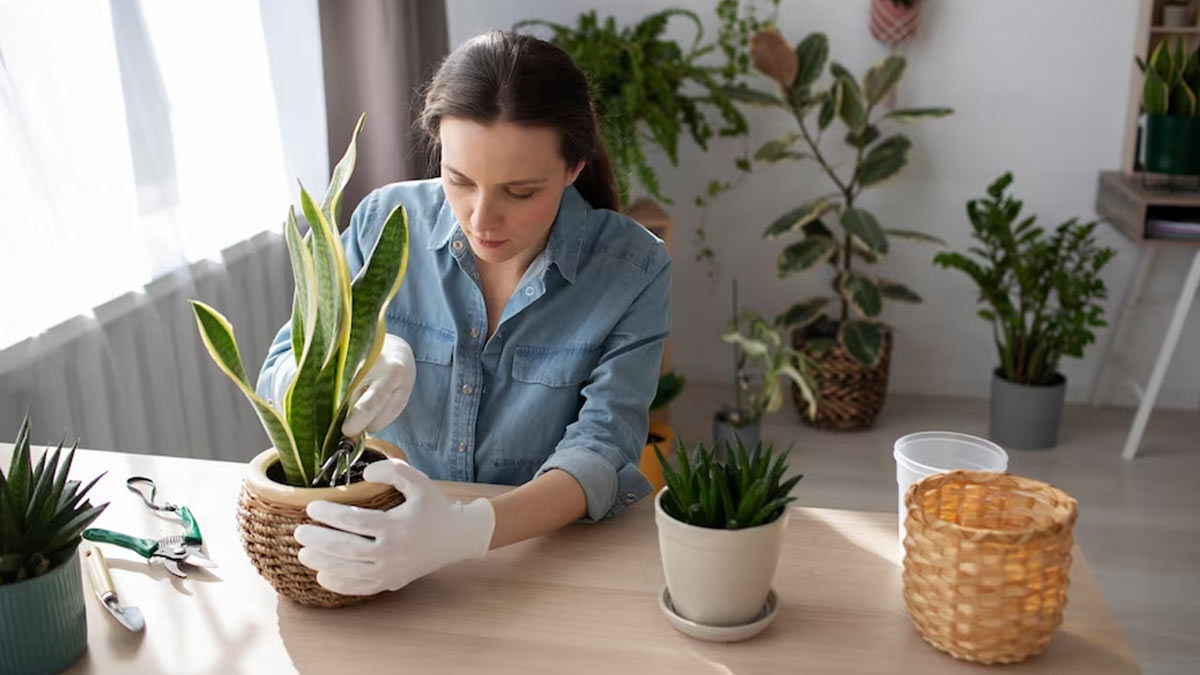 In today's time, stress and anxiety have grown prevalent. Either at work or home, we come across many overwhelming situations. While a certain amount of stress is okay, excessive stress can be detrimental to both our physical and mental well-being. Prolonged stress has the potential to negatively affect our overall health, leading to depression, mood swings, and difficulty focusing.
Thus, finding ways to create calm and serenity within our living spaces should be our priority. One often overlooked yet effective method is incorporating houseplants into our indoor environments. These lush, green companions not only add aesthetic beauty but also have the remarkable ability to reduce stress and promote relaxation. 
What Does The Research Say?
Research published in the Journal of Physiological Anthropology revealed that having plants in your home or workplace can induce feelings of enhanced comfort, relaxation, and a closer connection to the natural environment.
During the study, the participants were assigned two distinct tasks: one involved repotting a houseplant, while the other entailed completing a brief computer-based task. Following each task, the researchers gauged stress-related biological markers like heart rate and blood pressure.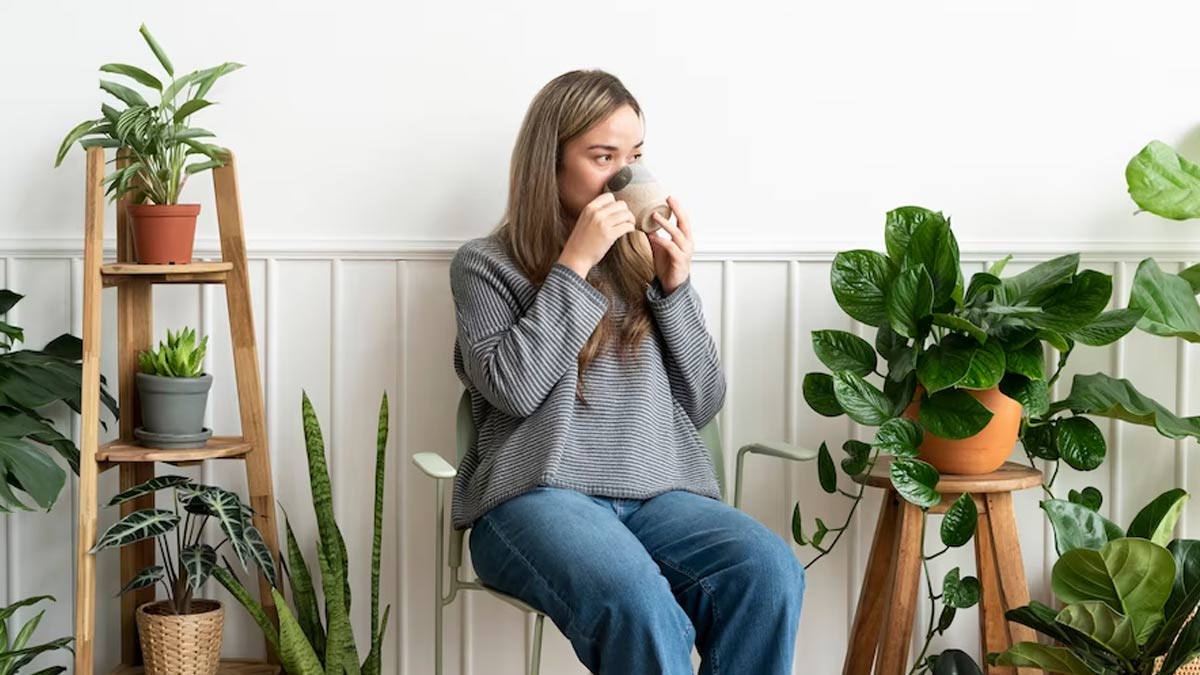 Also Read: Stress Symptoms: Physical Effects of Stress On The Body
The results highlighted that engaging in indoor gardening effectively diminished the stress response among the participants. Conversely, the computer task led to a noticeable surge in heart rate and blood pressure, even though the study subjects were young men accustomed to computer-based work.
From their observations, the researchers deduced that interacting with plants had the potential to mitigate both physiological and psychological stress levels.
Houseplants That Can Help Reduce Stress
Here're six houseplants you can keep at your home or work desk to reduce stress.
Lavender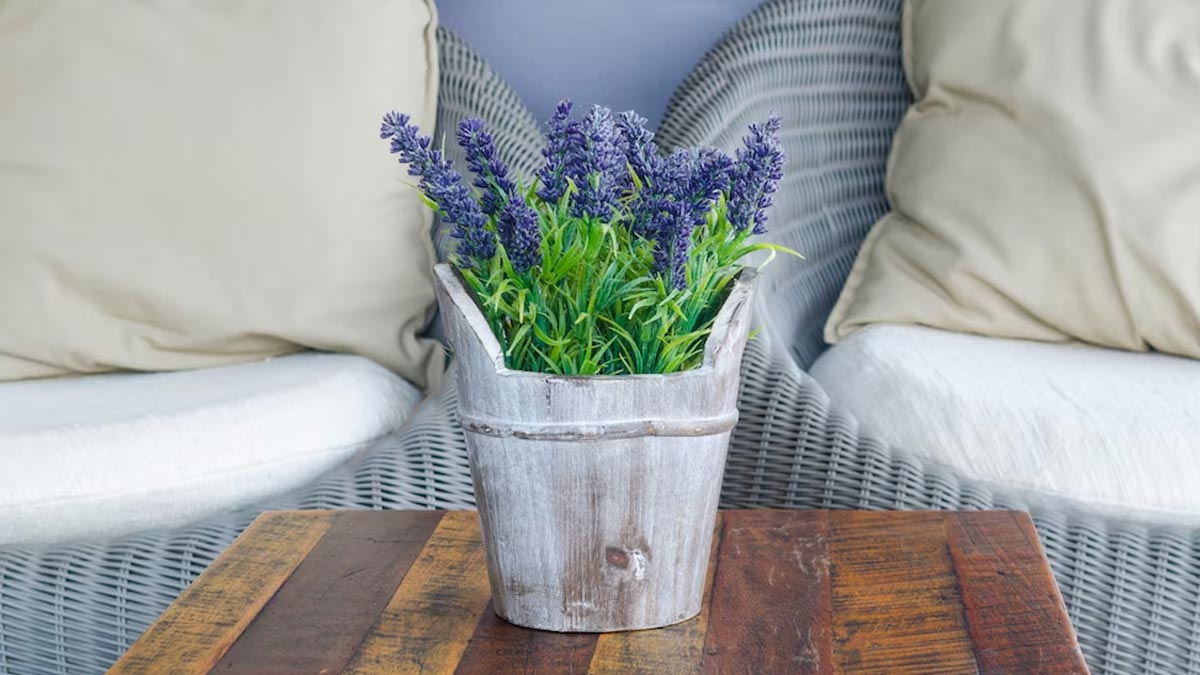 Renowned for its enchanting fragrance, lavender is more than just a pleasant scent. The soothing aroma of lavender can reduce anxiety and promote better sleep. Placing a potted lavender plant in your bedroom or near a window can infuse the air with its calming scent, helping you unwind after a long day.
Snake Plant
The snake plant is a hardy and low-maintenance option for stress reduction. It is an excellent air purifier, filtering out toxins and releasing oxygen during the night. This dual action makes it an ideal addition to bedrooms, where it can contribute to cleaner air and a more peaceful ambience.
Peace Lily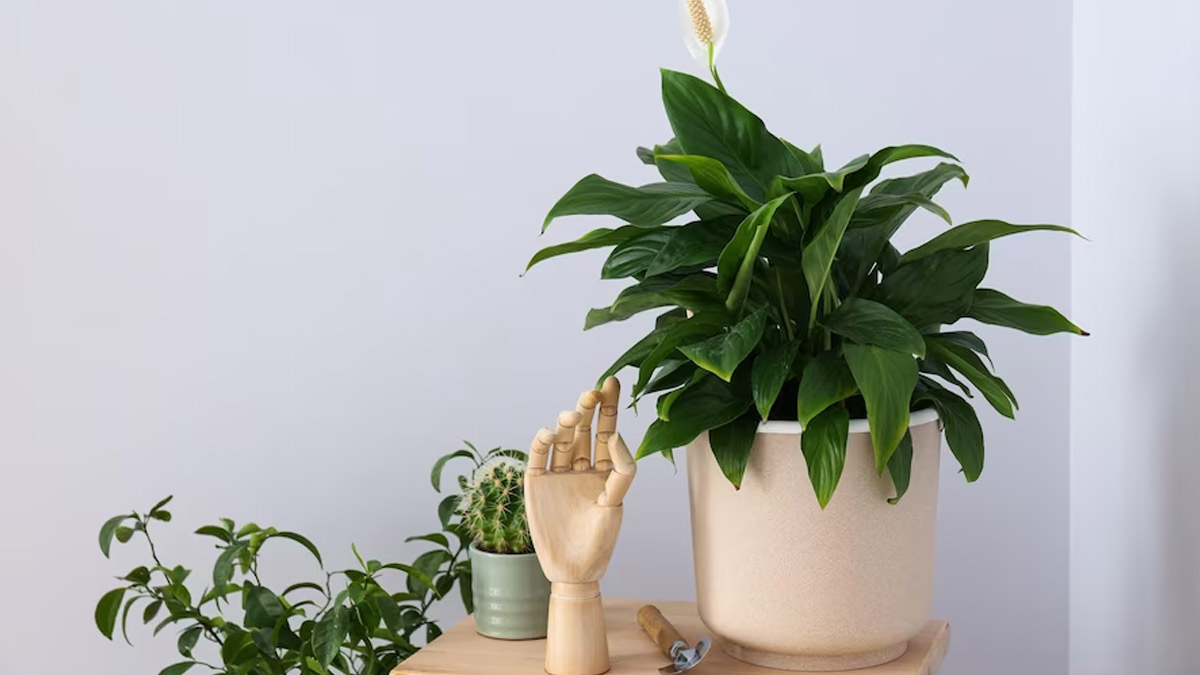 With its elegant white blooms and graceful presence, the peace lily is a symbol of harmony and tranquillity. Not only does it purify the air by removing pollutants, but it also adds humidity to the surroundings, which is beneficial for those dry indoor environments that can exacerbate stress-related symptoms.
Also Read: Mental Health Matters: Expert Answers FAQs About Antidepressants
Jasmine
Known for its captivating fragrance, jasmine is another houseplant with stress-relieving properties. Its scent has been linked to improved mood and reduced anxiety levels. You can consider placing a jasmine plant in a sunny spot, such as a windowsill, to enjoy its aromatic blooms and calming effects.
Aloe Vera
Aloe vera is celebrated for its soothing properties, especially for treating skin irritations. Beyond its topical benefits, aloe vera also improves indoor air quality by effectively clearing pollutants. Its presence in a room can create a refreshing atmosphere, aiding in stress reduction and overall well-being.
Boston Fern
The lush foliage of the Boston fern adds a touch of nature's elegance to any space. This fern is a natural humidifier, helping to maintain optimal moisture levels in the air. By doing so, it can alleviate dry skin and respiratory discomfort, allowing you to feel more at ease and less stressed in your environment.
Image Credits: freepik