VegNews
Recipes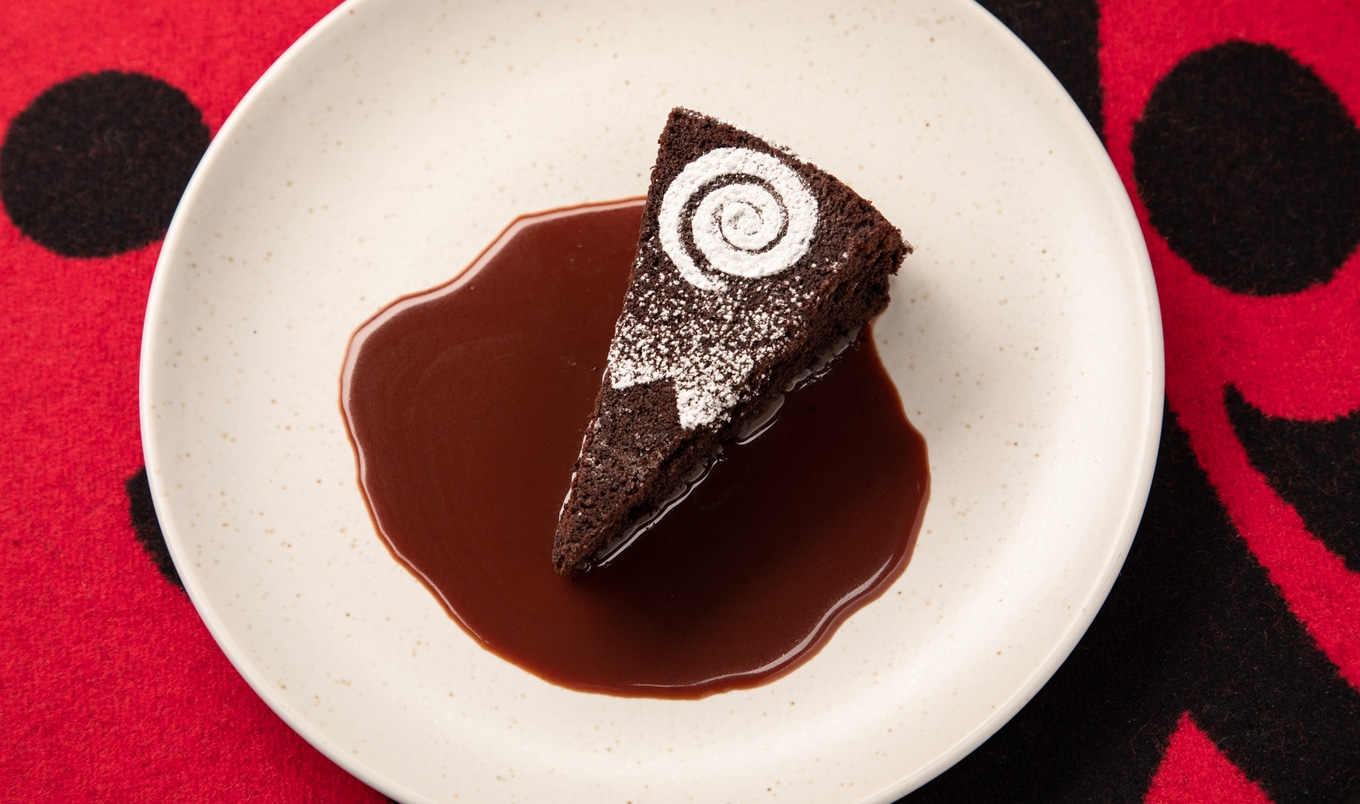 This rich and moist cake uses buttery, fatty piñon nuts to achieve the perfect fudgy cake texture. 
September 7, 2023
This simple, but rich and buttery cake is a plant-based version of a Feast Day Torte, similar to tortes tasted at different Pueblos during Feast Day celebrations. Feast Days are a Pueblo celebration that honors each Pueblo's Patron Saint, where Native homes from each Pueblo invite relatives and visitors into their homes for a meal. If piñon nuts are not available or too expensive, you can easily substitute raw pecans in this cake recipe from the Seed to Plate, Soil to Sky cookbook. 
What you need:
Vegan baking spray
1 cup all-purpose flour, plus more for dusting
½ cup raw piñon nuts
1 tablespoon finely ground blue cornmeal
1 cup finely chopped dark chocolate
⅓ cup sugar
¼ cup sunflower oil
2 teaspoons vanilla bean paste or extract
1 cup vanilla almond milk
1 teaspoon baking powder
¾ teaspoon baking soda
¼ teaspoon salt
1 to 2 tablespoons powdered sugar, for decoration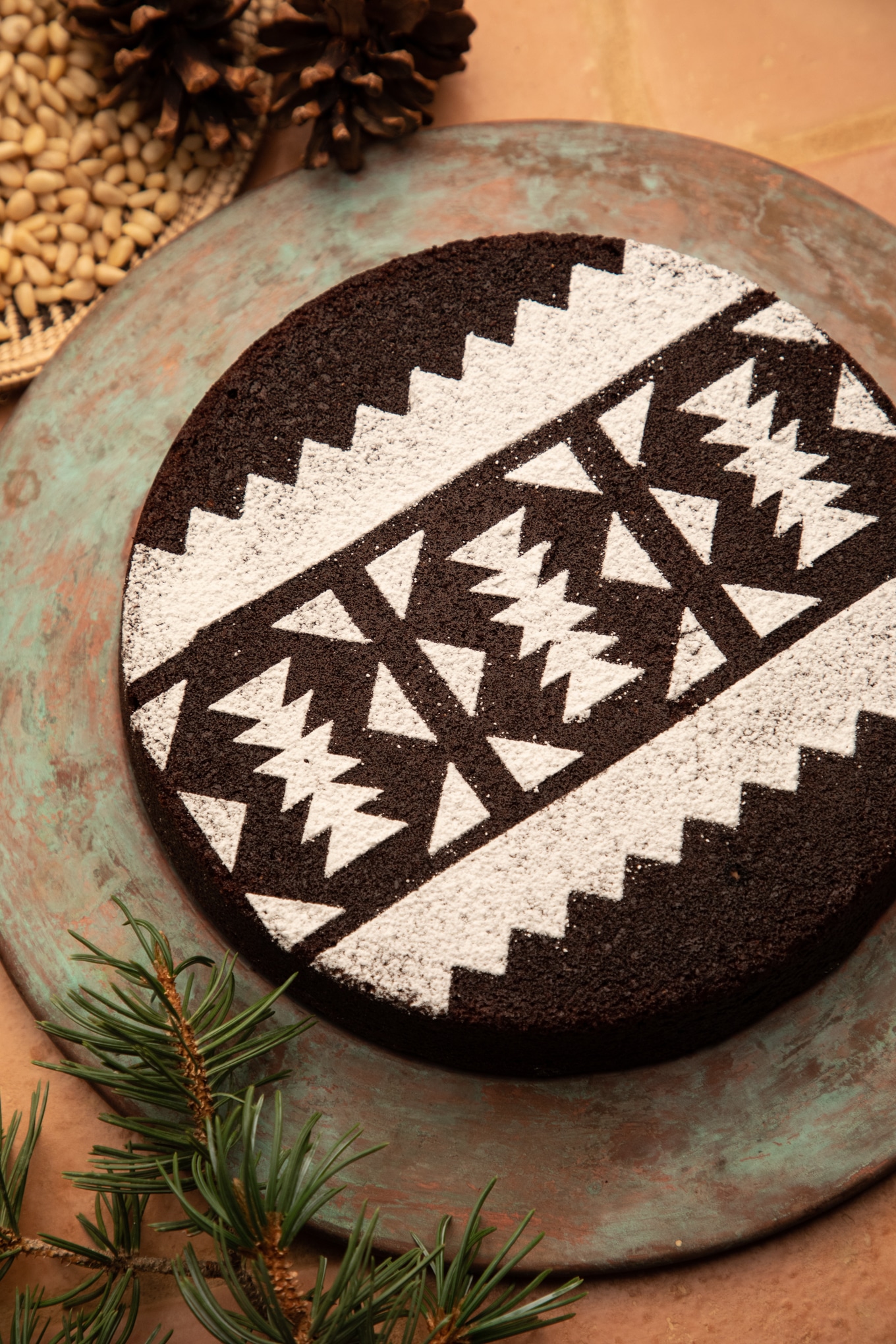 Seed to Plate, Soil to Sky 
What you do:
1. Spray a 9-inch round cake pan with baking spray and dust with flour. Preheat oven to 350 degrees.
2. In a food processor, grind piñon nuts until a nut butter texture is achieved, scraping down sides frequently. Add cornmeal and blend again for about 30 seconds, just to combine.
3. Place a medium saucepan filled with 2 inches of water over medium heat. Top with a heatproof bowl that sits above water. Once water comes to a simmer, add chocolate to bowl to melt, stirring occasionally. Remove from heat, and carefully add melted chocolate to piñon mixture in food processor. Blend about 1 minute until smooth, scraping sides as needed.
4. In a separate bowl, whisk sugar, sunflower oil, vanilla, and milk, and add to chocolate mixture. Process again until smooth, pulsing slowly and scraping sides until completely mixed, 15 to 30 seconds.
5. In a medium bowl, combine flour, baking powder, baking soda, and salt. Add chocolate mixture to bowl, and fold together, ensuring there are no lumps. 
6. Transfer to prepared pan and spread evenly. Bake for 48 to 50 minutes, or until cake springs back when center is touched and a butter knife inserted into center comes out clean.
7. Remove from oven and place on a wire rack to cool for 15 minutes. Remove from pan. Carefully place a stencil of choice onto cake's surface. Place powdered sugar into a small strainer and gently tap to cover cake with a light dusting of sugar. Carefully remove stencil without disrupting design.
For more recipes like this, check out:
Here at VegNews, we live and breathe the vegan lifestyle, and only recommend products we feel make our lives amazing. Occasionally, articles may include shopping links where we might earn a small commission. In no way does this effect the editorial integrity of VegNews.