For a good part of the year, roasted cherry tomatoes factor into just about every meal. The cycle goes something like this: buy a lot of cherry tomatoes – red, orange, purple, yellow – they're all a good. Rinse, roast, then put them on (and in!) everything. The tiny tomatoes collapse and caramelize  in a hot oven. The water bakes out of them, and you're left with intensely concentrated flavor that adds a bolt of flavor to whatever you're cooking.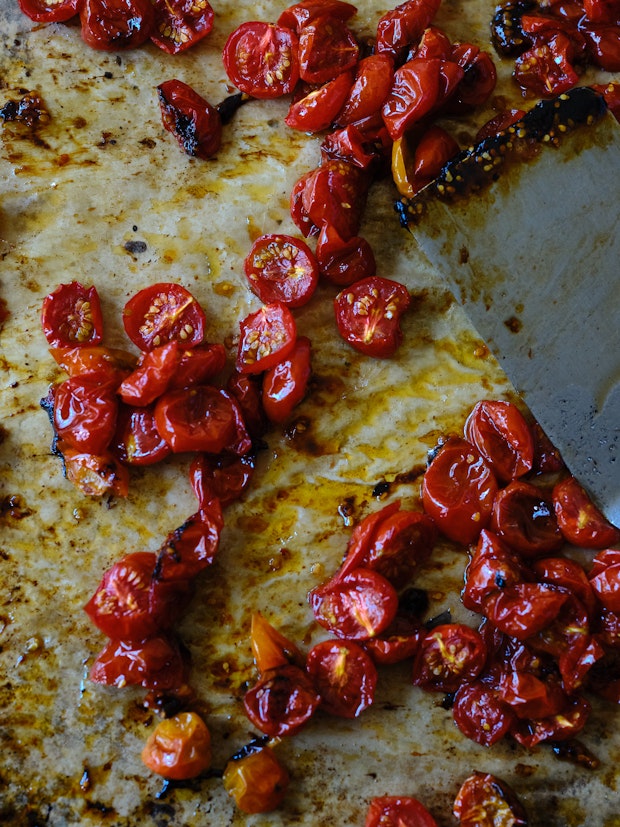 I've included a version of this recipe in just about every cookbook I've written. It's also embedded in many of the recipes on this site. I felt like it was time this superhero got a dedicated page.
Roasted cherry tomatoes like these are a simple way to boost an everyday meal, sandwich, or pasta bowl to the next level. They bring the flavor big time.
Tasty Ways to Use Roasted Tomatoes:
As a topping on avocado toast. Finish with a little squeeze of lemon and some chopped chives.

On polenta with lots of grated Parmesan cheese and a bit of chile oil.
They're a great pizza topping and always welcome on flatbreads.
For an amazing compound butter, after allowing to cool completely, fold some of the tomatoes into a stick of softened butter. Add some snipped chives, and fresh thyme and use on everything from baked potatoes to homemade pasta.
As a brunch topping bar hero, we love them on waffles, frittatas, and tucked into a good omelette.

More Recipes with Roasted Cherry Tomatoes
This is a list of the recipes I've featured over the years that include roasted cherry tomatoes.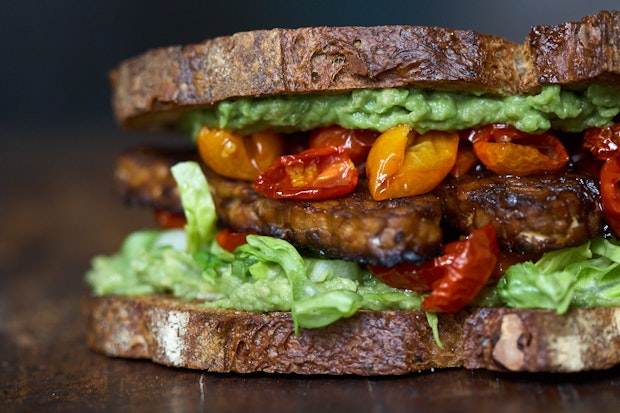 TLT Sandwich: This is a vegetarian TLT sandwich inspired by the classic BLT sandwich. This version includes chipotle-marinated tempeh alongside oven roasted tomatoes, a bit of shredded lettuce, and a generous avocado slather on a thin slice (or two) of great bread.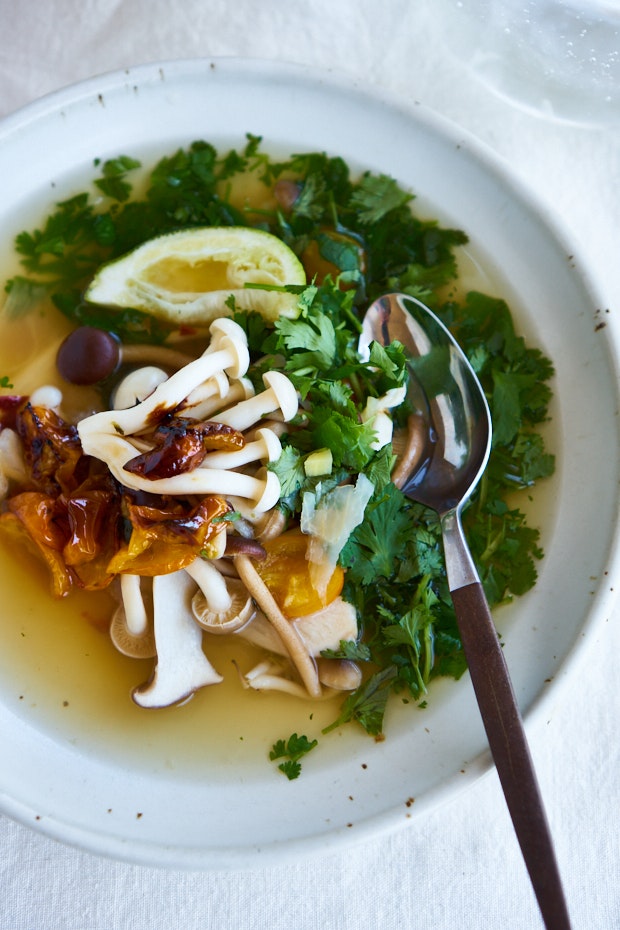 California Tom Yum Soup: Roasted cherry tomatoes are a favorite topping on this twist on tom yum.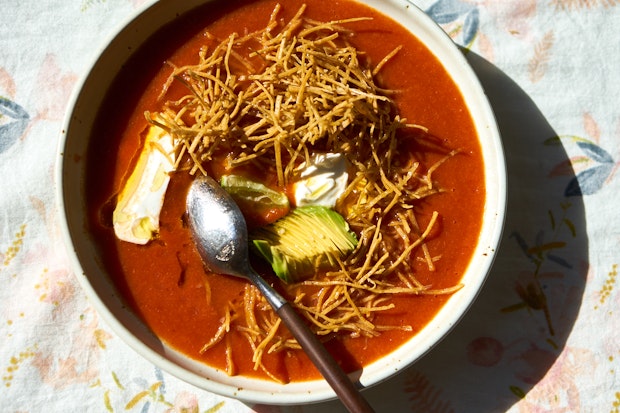 Vegetarian Tortilla Soup: This soup is all about the broth. And then all about the toppings. Roasted cherry tomatoes are a favorite way to finish tortilla soup along with thinly sliced avocado, and lots of tortilla chip matchsticks.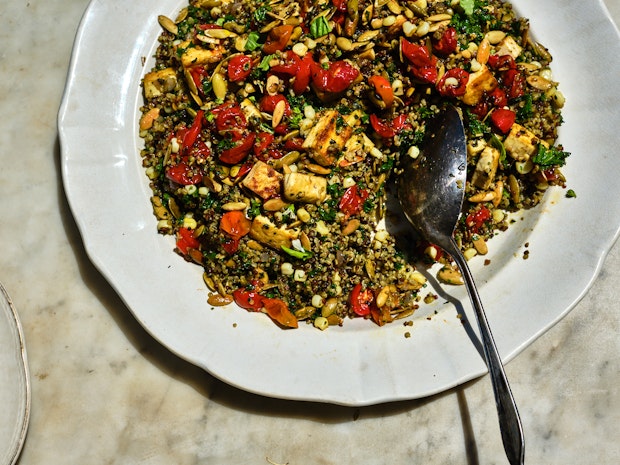 Heather Quinoa: The tomatoes are a major component in this favorite quinoa recipe. Tossed together with quinoa, pepitas, corn, kale, and tofu.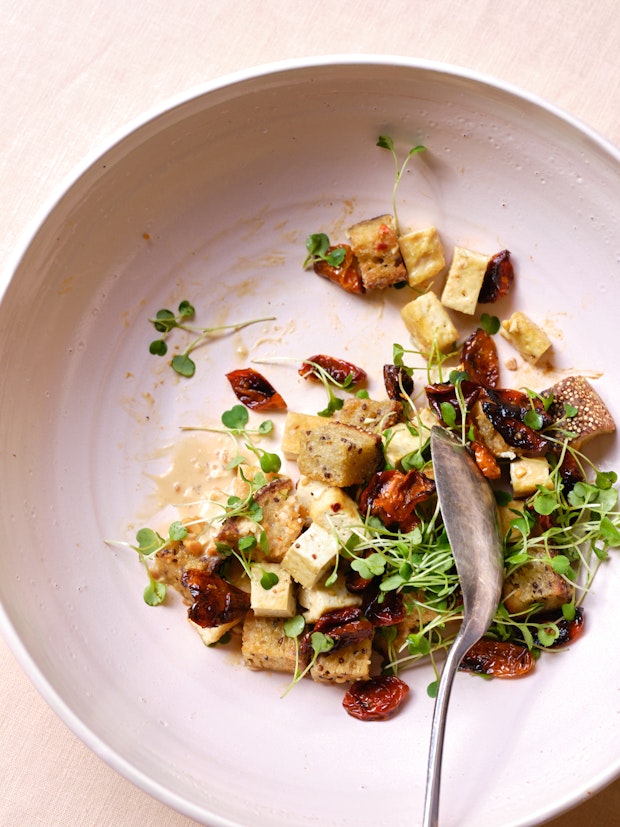 California Panzanella: I call this a wildcard panzanella. And it is a bit of a weirdo, but in a good way! Very Northern California and hippie in spirit. It features the roasted tomatoes, multi-grain bread, sprouts, grilled tofu, and a spicy peanut sauce.