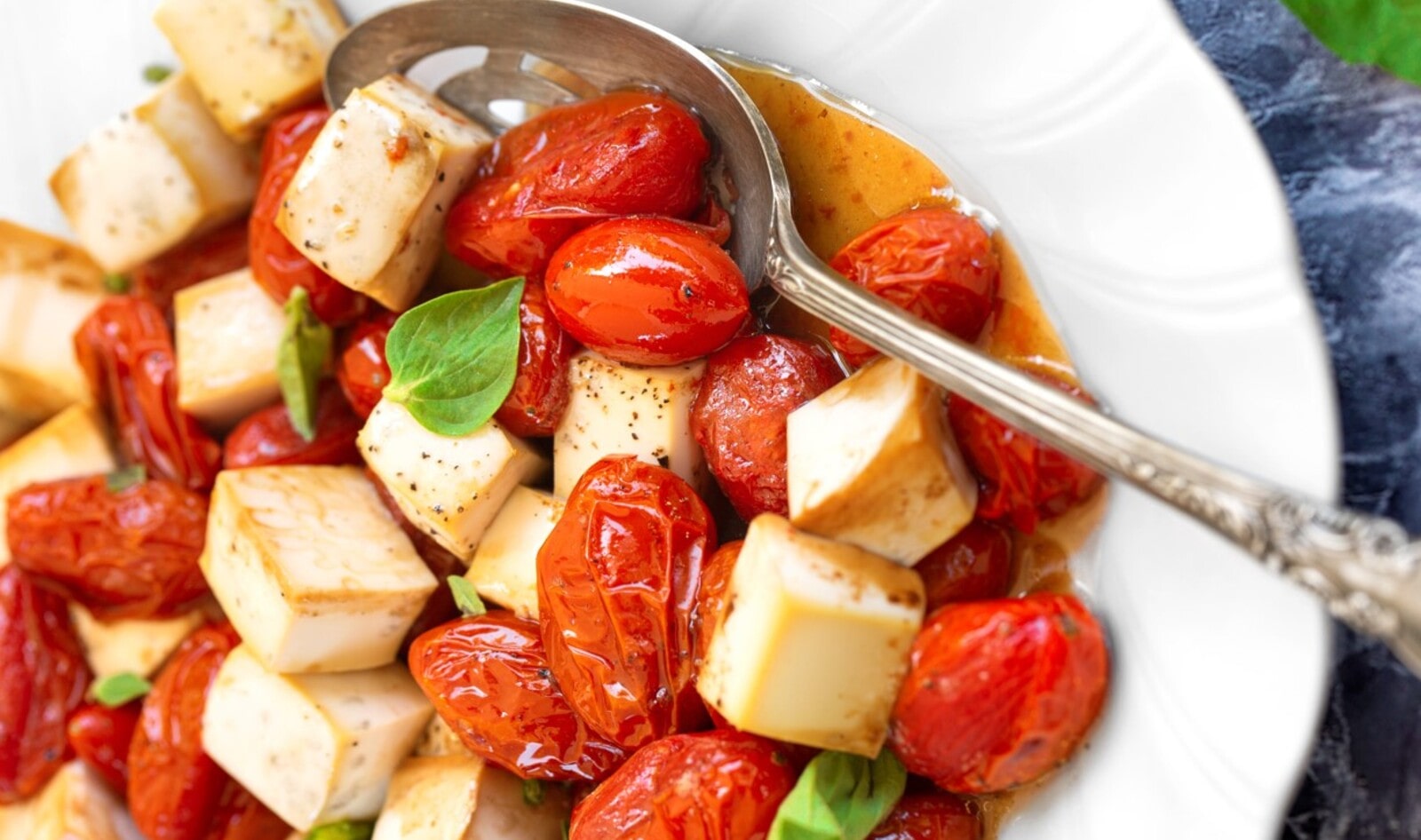 The Italians nailed the concept of caprese hundreds of years ago without ever writing down a recipe. Soft cheese, tomatoes, and basil are at the heart of this soulful salad, the whole of which is greater than its parts. Still, there's always room for improvement, especially by applying a kiss of heat, a touch of pungent vinegar, and soft tofu for unexpected umami in this recipe from The Everyday Vegan Cheat Sheet cookbook.
What you need:
1 (12-ounce) extra-firm silken tofu, sliced in half lengthwise and cut into ½-inch cubes
1½ pounds cherry tomatoes
3 tablespoons olive oil
2 tablespoons balsamic vinegar
½ teaspoon salt
¼ teaspoon ground black pepper
½ cup fresh basil leaves, roughly torn or sliced
What you do:
Preheat oven to 425 degrees. Line a baking sheet with aluminum foil. Onto sheet, spread tofu in a single layer and add cherry tomatoes. Drizzle evenly with olive oil and vinegar, and sprinkle with salt and pepper.
Roast in center of oven until tomatoes are wrinkled, blistered, and just starting to char, about 30 to 35 minutes. Remove and let cool for 15 minutes. 
Transfer to a serving platter or bowl along with any excess juices. Add fresh basil and toss gently to combine. Serve right away while still warm or refrigerate up to 8 hours to enjoy chilled.
For more recipes like this, check out: