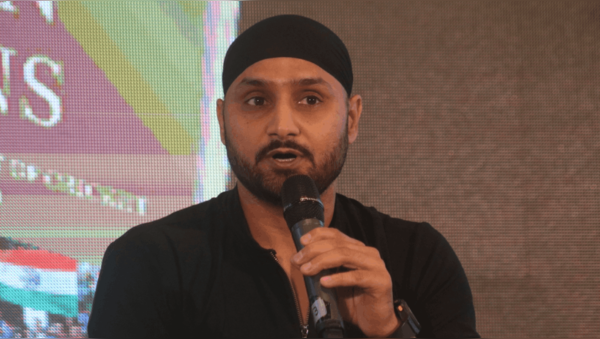 Harbhajan Singh slammed the exclusion of India's best white-ball spinner
Photo : IANS
KEY HIGHLIGHTS
Harbhajan Singh slammed the star spinner's exclusion
Harbhajan called him the best spinner in the country
India have picked just three spinners in the country
Harbhajan Singh has come out and slammed the exclusion of a veteran spinner from India's 17-man squad for the 2023 Asia Cup. India's squad for the continental showpiece event includes only three spinners, with two of them being all-rounders in Ravindra Jadeja and Axar Patel.
With just one wrist spinner in the squad, India have backed Kuldeep Yadav to be their lead wicket-taker as far as the spin department is concerned. However, Harbhajan Singh is stunned by the decision and has questioned the decision to leave Yuzvnendra Chahal out of the squad. Harbhajan called the 33-year-old better than any other spinner in India as far as white-ball cricket is concerned.
"The one thing I feel is lacking in the team is the absence of Yuzvendra Chahal. A leg-spinner who can get the ball to turn away. If you talk about genuine spinner, I don't think there's any spinner in India better than Chahal in white-ball formats. Yes, his last few games weren't good, but that doesn't make him a bad bowler," said Harbhajan on his YouTube channel.
"I think his presence in the team was necessary. I hope the doors aren't closed to him. It's important to consider him for the World Cup because the tournament is in India. Chahal is a proven match-winner. I can understand his form isn't good, so you may have rested him. But I think if he was with the team, his confidence would've stayed intact. Any player who comes back after being dropped, the pressure to perform is always there," Harbhajan added.
BCCI chief selector Ajit Agarkar hinted that the World Cup squad will be picked from the same group as the Asia Cup one. This makes it unlikely that Chahal will be part of the Indian team set to play the quadrennial event on home soil.
Agarkar explained Chahal's absence by stating that India cannot afford to include more than one wrist-spinner.
"He is another terrific performer for India. But sometimes it is the balance of the team or the team combination. Axar (Patel) has done really well, and he can bat as well. Kuldeep (Yadav) has had a fantastic run. At this point, so to fit two wrist spinners might be difficult," said Agarkar.
"Though we are to fit 15 guys later (for the World Cup), we are a little bit fortunate here to take a couple of extra guys. But unfortunately, at this point, it was difficult to fit two wrist spinners and Kuldeep is a little bit ahead of him, who gives us a different kind of option. So, he has to miss out, unfortunately," Agarkar added.