Repetitive stress injuries (RSIs) are more prevalent than one might think, significantly affecting hand health, productivity and general health. "These injuries can range from mild discomfort to severe pain and impairment. RSIs often stem from poor workplace ergonomics and repetitive motions common in various professions," said Dr Sunil Rajpal (PT), deputy head, department of Rehabilitation and Sports Medicine, Sir HN Reliance Foundation Hospital and Research Centre.
This National Hand Surgery Day, observed annually on August 23, let's understand more about some common injuries and how to diagnose and treat them.

The most frequent hand injuries are bruises, pinches, lacerations, abrasions, strains, amputations, dislocations, carpal tunnel syndrome, and Raynaud's syndrome. Even a deep cut might affect a person's daily life for months, said Dr Kiran Kharat, orthopedic and joint replacement surgeon, at Ruby Hall Clinic, Pune.
Causes
RSIs in the hands develop due to frequent and repetitive movements that strain the muscles, tendons, and small joints. "Poor workplace ergonomics, such as improperly positioned keyboards or chairs, contribute to these injuries. Tasks involving prolonged typing, gripping tools, or using vibrating equipment can lead to RSIs," said Dr Rajpal.
Symptoms
Symptoms of RSIs include pain, stiffness, tingling, and numbness in the hands. "Discomfort might be localised or extend to the wrist, forearm, or shoulder. These symptoms often worsen during or after work activities depending on the extent and nature of work," said Dr Rajpal.
Diagnosis
Diagnosing RSIs involves assessing the individual's work habits, symptoms and conducting a physical examination. "Sometimes, diagnostic tests like nerve conduction studies or ultrasound imaging may be used to identify the extent of the injury," said Dr Rajpal.
Treatment
Treating RSIs requires a multifaceted approach. "Modifying workplace ergonomics to reduce strain is crucial. Rest, physical therapy, and anti-inflammatory medication can help alleviate symptoms. In severe cases, corticosteroid injections or surgery might be considered," said Dr Rajpal.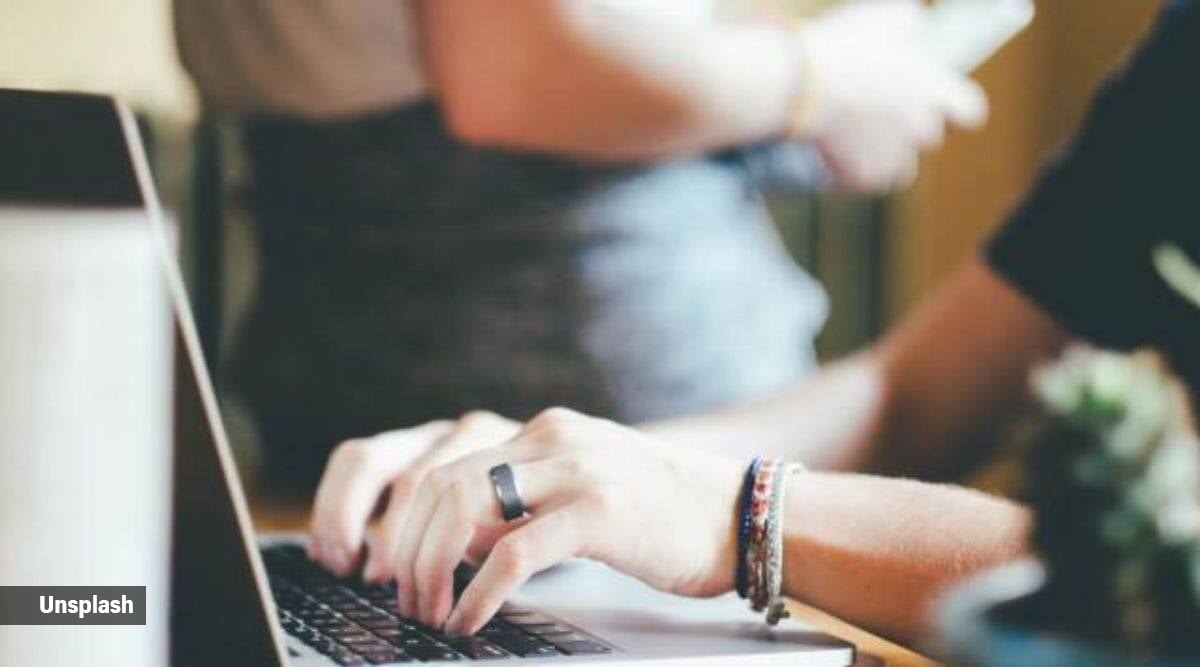 "Employers should ensure proper workplace ergonomics (Source: Unsplash)
Prevention tips
Preventing RSIs is paramount in promoting hand health. "Employers should ensure proper workplace ergonomics, including adjustable furniture and equipment. Encouraging regular breaks, stretching exercises, and implementing rotation of tasks can also reduce the risk of RSIs," Dr Rajpal stressed.
Dr Kharat said the three most effective ways to prevent such injuries are by resorting to protective measures at the engineering, administrative, and protective gear levels.
Engineering
Building proper safety guards, proximity prevention, emergency stop, and ergonomic tools into design matter, said Dr Kharat.
Administrative
Proper clear instructions in various languages are to be displayed prominently. "To ensure appropriate safety equipment and regular training sessions," said Dr Kharat.
Protection
Appropriate gloves remain the critical factor in preventing hand injuries. "Gloves can keep germs and hazardous chemicals off the skin, stop splinters and slivers, resist punctures and cuts from sharp objects or materials, and protect against extreme environments," said Dr Kharat.
Most Read
1
Chess World Cup 2023 Final: Praggnanandhaa vs Magnus Carlsen game 1 ends in draw; Caruana loses
2
Ameesha Patel says Sanjay Leela Bhansali asked her to retire after Gadar in 2001: 'He wrote me a beautiful letter, and…'
Key considerations
Awareness is the cornerstone of prevention. "Educating employees about the risks of RSIs, promoting ergonomic awareness, and encouraging proactive measures can significantly lower the incidence of hand injuries caused by repetitive stress," said Dr Rajpal.
📣 For more lifestyle news, follow us on Instagram | Twitter | Facebook and don't miss out on the latest updates!