How do you get your protein? Discover the best proteins for a keto diet, with 9+ options, vegetarian choices, and low-carb recipes. Plus, explore all you need to know about protein intake, recommended macronutrients, and more.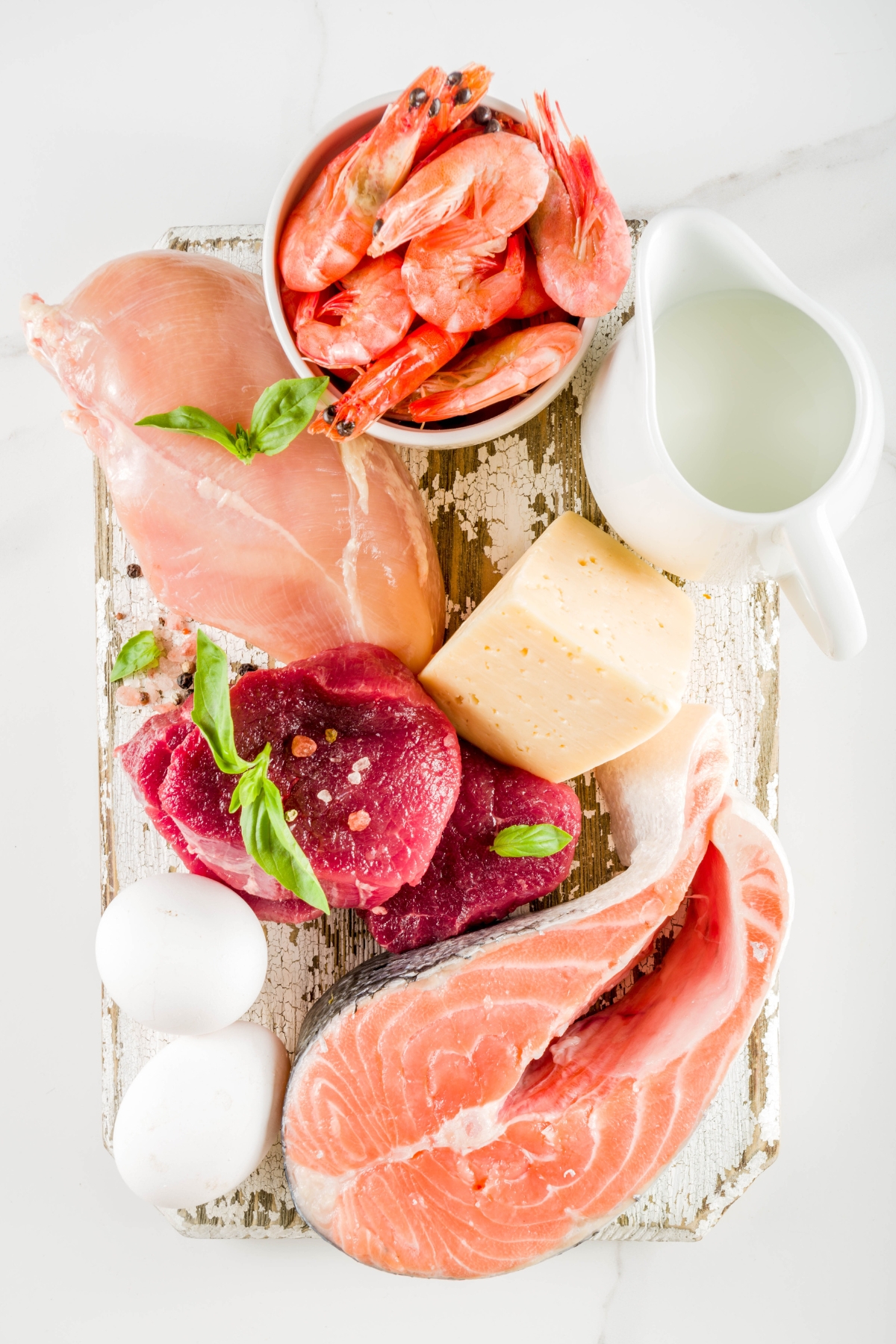 Protein is an important part of any diet. It gives you energy, aids digestion, helps repair muscle and tissue, and I'm just getting started!
While fat content makes up the majority of a ketogenic diet, how much protein you consume can make the difference between achieving your health goals and totally missing the mark.
In this post, I'm covering all things protein, including macro recommendations, keto-approved protein sources, and how protein can benefit your overall health.
I've even included protein-focused recipes for each keto protein source. And yes, they're all suitable for a low-carb diet!
Note: Looking for a quick and easy way to up your protein intake? Check out my post on The Best Keto Protein Bars for a protein boost on the go!
Protein intake on a ketogenic diet
According to the keto food pyramid, your daily macros should contain approximately 5% carbs, 20-25% protein, and 70-75% fat.
On a low carbohydrate diet, this translates to about 75 grams of protein per day, though this will change based on body weight, level of exercise, and overall dietary needs.
Adequate protein is important for weight loss, helping keep you full and satisfied.
Protein also contains essential amino acids that help your body maintain and build muscle mass while providing you with energy throughout the day.
In other words, getting enough protein is super important!
Can you have too much protein?
While too little protein is problematic, some claim that having an extremely high protein intake can affect your ketosis.
A widespread claim is that on a low-carb, high-fat diet, high protein intakes can prevent ketosis through gluconeogenesis – this is when protein converts to glucose.
With this said, this process is now widely regarded as a myth! In fact, some keto dieters report great success following a high-protein keto diet.
Benefits of a high-protein keto diet
For those who are highly active and looking to lose weight while encouraging muscle growth, a high-protein diet can suit your needs.
This version of the traditional keto diet has slightly different macro goals, including:
5% Carbs
60% Fat
35% Protein
In comparison to the regular 20% protein, this is a big leap!
Those who eat a high-protein keto diet, in combination with regular exercise, can expect a boost in energy and improved body composition.
Note – If you're gaining weight through this method, it may be a good thing! Building muscle increases our lean body mass while cutting fat.
Best proteins for a keto diet
Ready to include more protein in your meal planning? These are the best protein options for low-carb diets, with choices for both vegetarians and meat-eaters.
Include a wide variety of these foods in your diet for ample protein.
Chicken
Perhaps the most popular protein source in traditional diets, chicken is also a keto favorite. For best macros, opt for fatty cuts of chicken (wings and thighs), including the skin.
100g of chicken includes 27g protein, 14g fat, and 0g net carbs.
Chicken can be used in just about any savory dish, like casseroles, pasta dishes, fresh salads, and warming soups.
Keto recipes featuring chicken: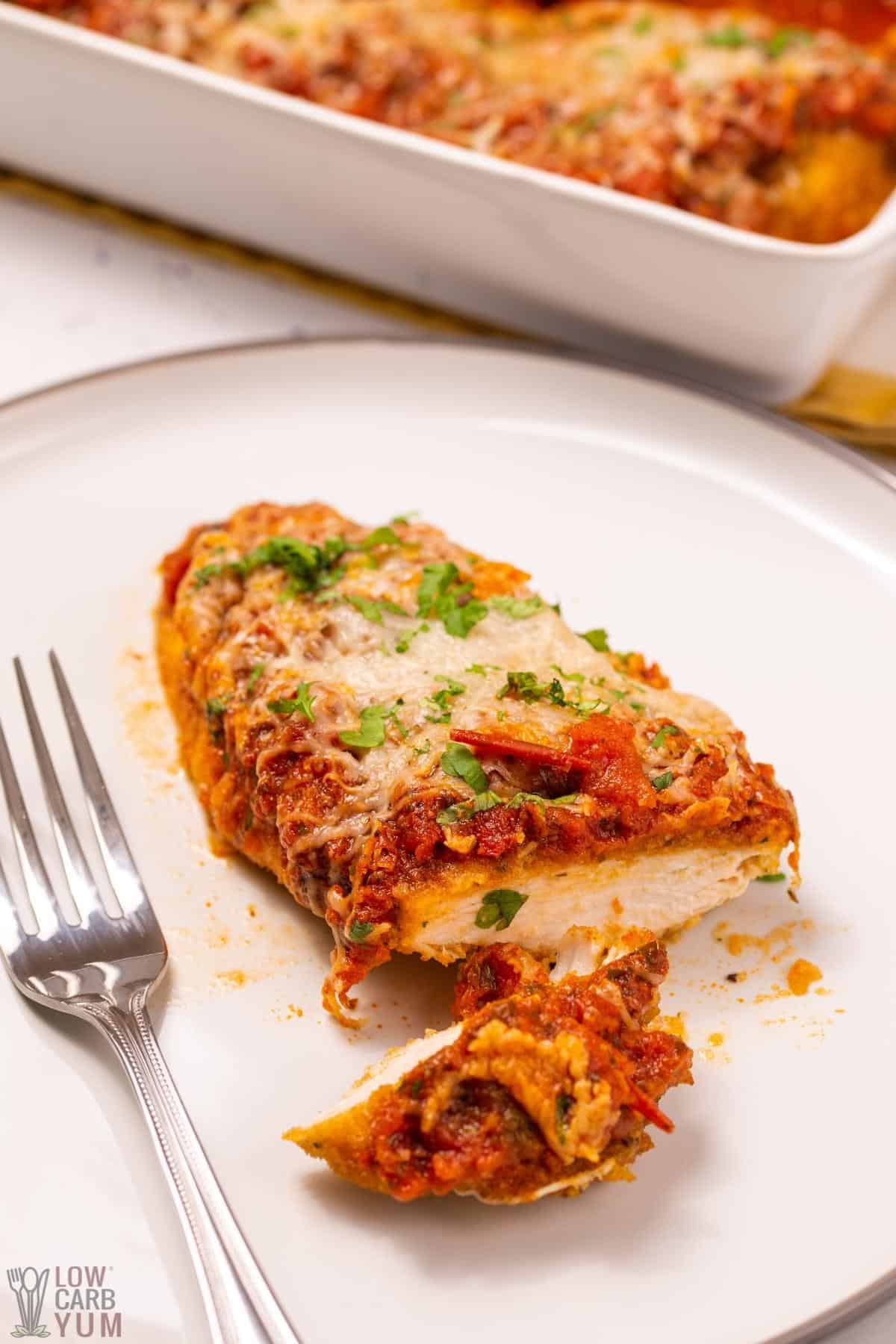 Pork
Because pork is a fatty meat, it's one of the best proteins for keto diet followers. 100g of pork shoulder contains 27g protein, 19g fat, and <1g net carbs.
Keto diets prefer fatty cuts like pork shoulder and pork belly.
Enjoy well-seasoned pork chops, bacon-wrapped appetizers, and sausage-filled casseroles.
Keto recipes featuring pork: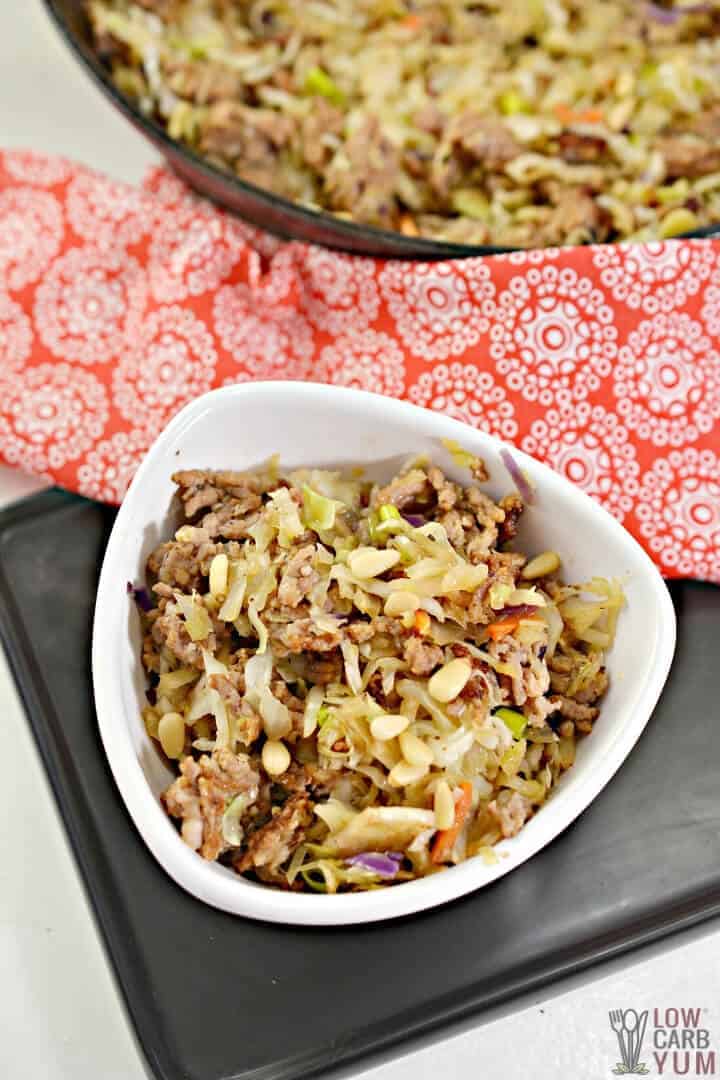 Beef
I have so many low-carb recipes featuring different forms of beef because it's such an excellent protein source for keto dieters. Beef can be cooked in several different forms, from ground beef tacos to steak.
100g of ground beef contains 14g protein, 30g fat, and 0g net carbs. I don't know about you, but those macros look stellar to me!
Keto recipes featuring beef: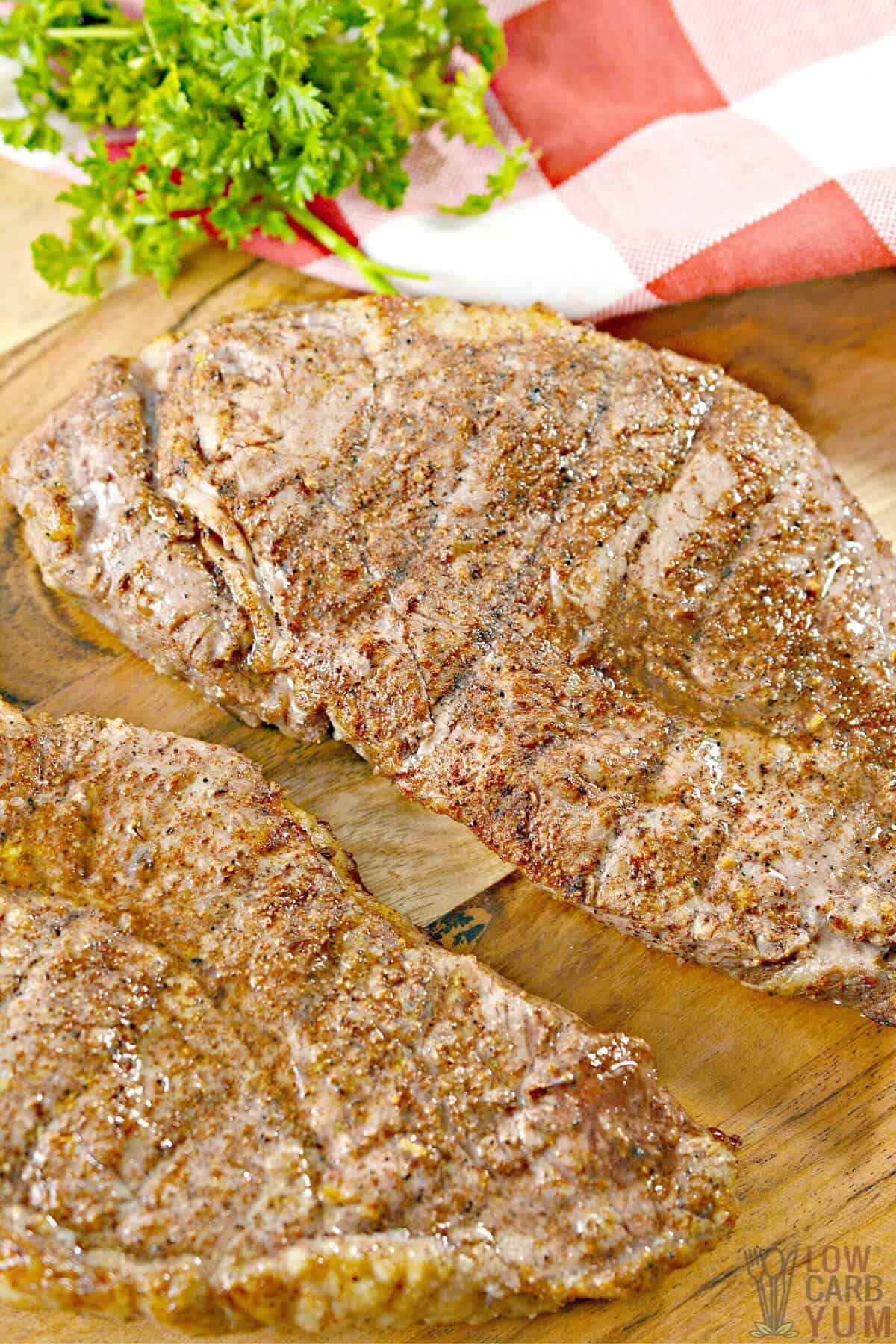 Seafood (shrimp + fish)
While red meats are often preferred on keto diets, seafood has a ton of nutritional value you won't want to pass up. Plus, there are fatty fish options that rival any protein source!
Some of the best seafood options for ketogenic diets include salmon, sardines, herring, and mackerel for their good fat content.
100g of salmon includes 20g protein, 13g fat, and 0g net carbs.
But the fun doesn't stop there!
You can also enjoy shrimp, lobster, crab, and halibut. In fact, you can enjoy almost every type of seafood, minus octopus and oysters for their high carb content.
Keto recipes featuring seafood: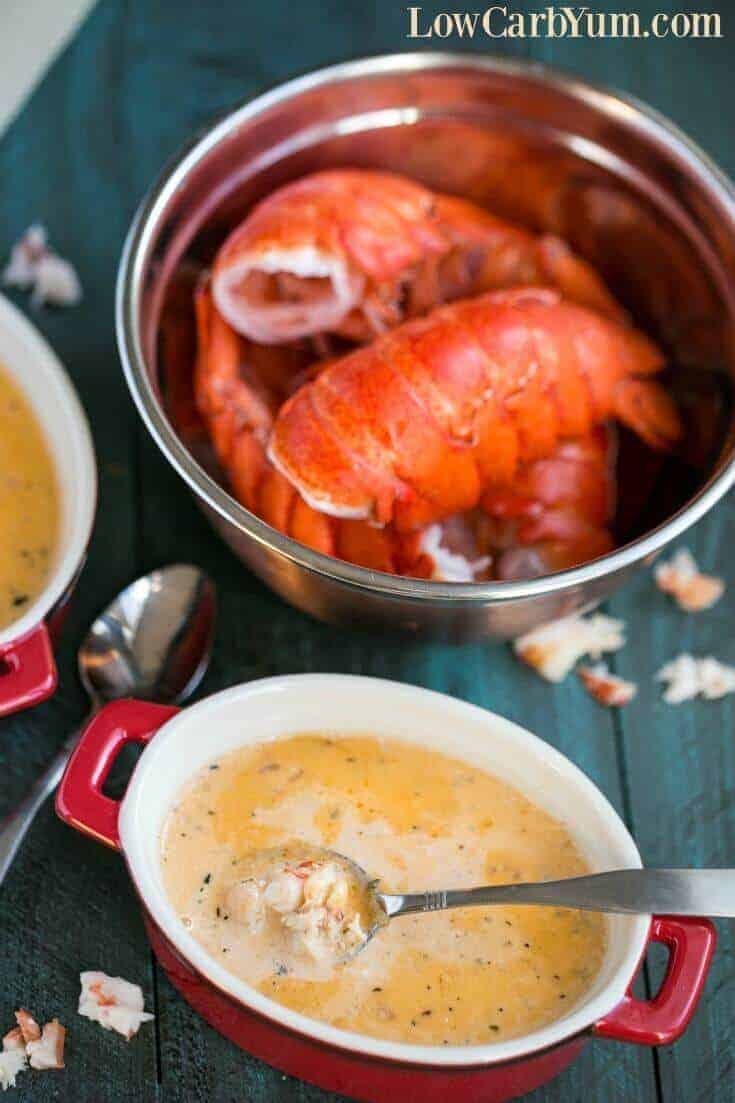 Protein powder
I love including protein powders in my low-carb recipes because it's a simple way to boost protein content without any effort. It's one of the easiest proteins for keto diet followers. 
Protein powder is great for shakes, smoothies, baking, fat bombs, and anywhere else you can sneak it in!
Some of the best keto protein powders are made from hemp protein, whey protein isolate, casein protein, and beef protein isolate.
Avoid anything with added sugars or gluten.
If you don't already own protein powder, I have a post that covers all the best protein powder options available for a low-carb diet, including flavor options and macronutrients for your convenience: The Best Keto Protein Powder.
Keto recipes featuring protein powder: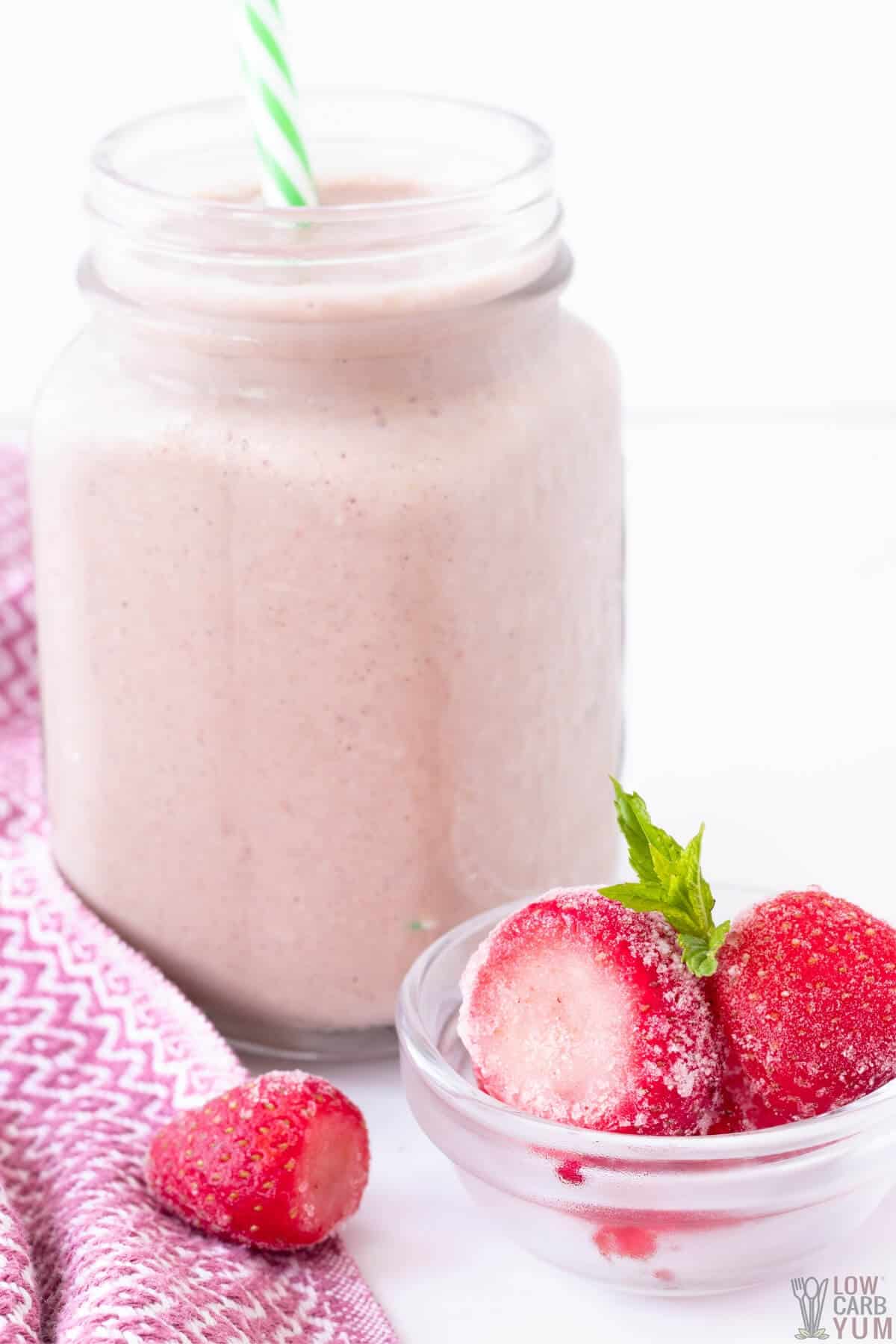 Vegetarian proteins for a keto diet 
You don't need to eat meat in order to follow a keto diet. Vegetarians can enjoy a balanced, low-carb diet without any meat products by eating alternative protein sources.
These are the best vegetarian protein options:
Greek yogurt
Of all types of yogurt, Greek yogurt has the highest protein content. It's also a good source of healthy fats and low in carbs.
100g of Greek yogurt contains between 3-4g net carbs and 10g protein.
You can enjoy a low-carb parfait including seasonal berries, Greek yogurt, and nuts. You can also add Greek yogurt to your baked goods, dipping sauces, smoothies, and creamy salads.
Keto recipes featuring Greek yogurt:
Low-Carb Yogurt is incredibly easy to make in an Instant Pot – anyone can do it!
Keto Coffee Cake is moist and sweet, without any added sugars. The Greek yogurt gives good protein content and balances the sweetness from the brown sugar substitute.
Instant Pot Cauliflower Souffle is made from an amazing blend of cheese, including asiago, cheddar, and cream cheese. Substitute sour cream for Greek yogurt to up the protein content.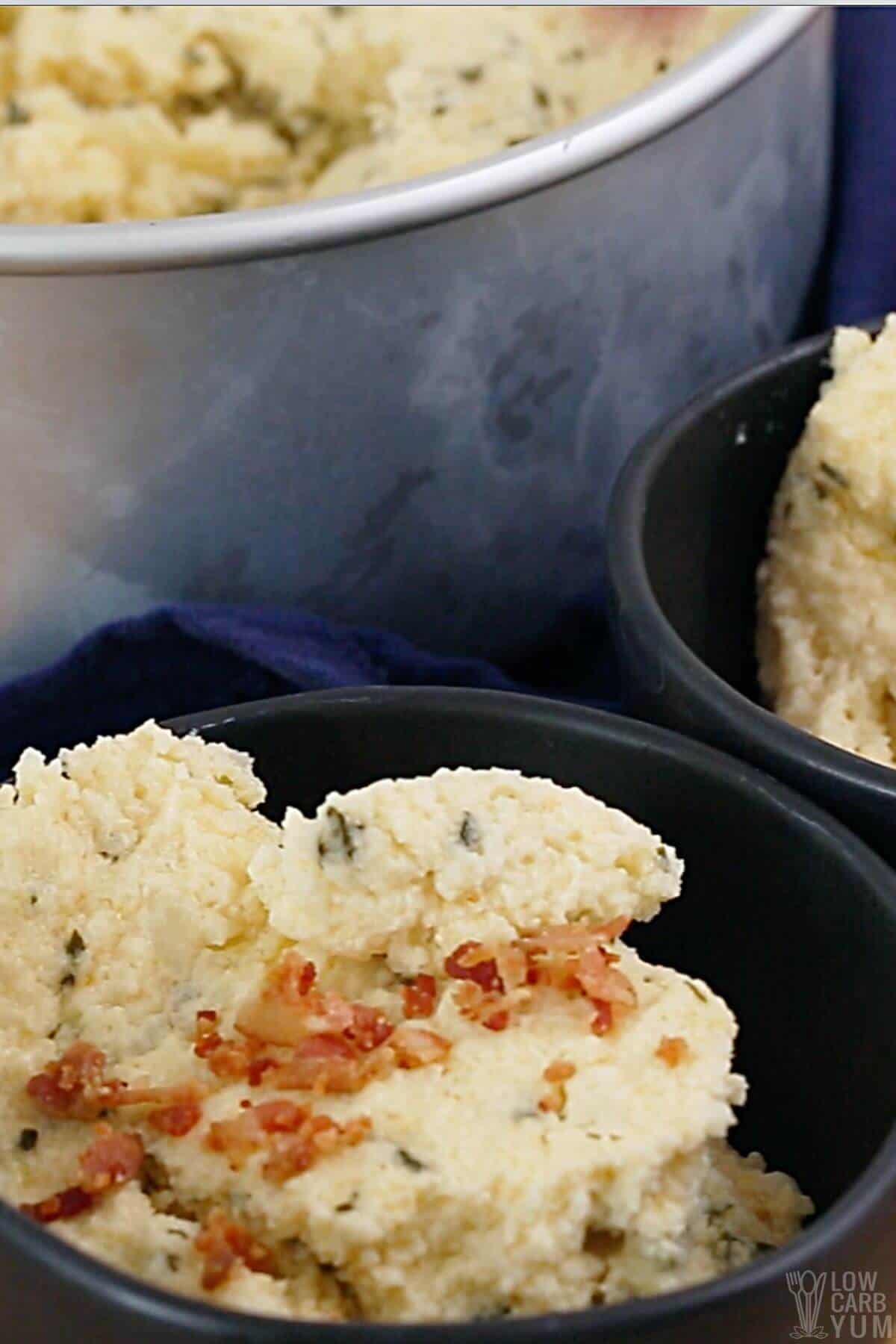 Cottage cheese
For a cheesy protein source, look no further than cottage cheese!
A half cup of cottage cheese contains nearly 12 grams of protein. It also contains about 3.6 grams of net carbs, so eat in moderation.
You can add cottage cheese to pasta bakes, desserts, eggs, and more.
Keto recipes featuring cottage cheese: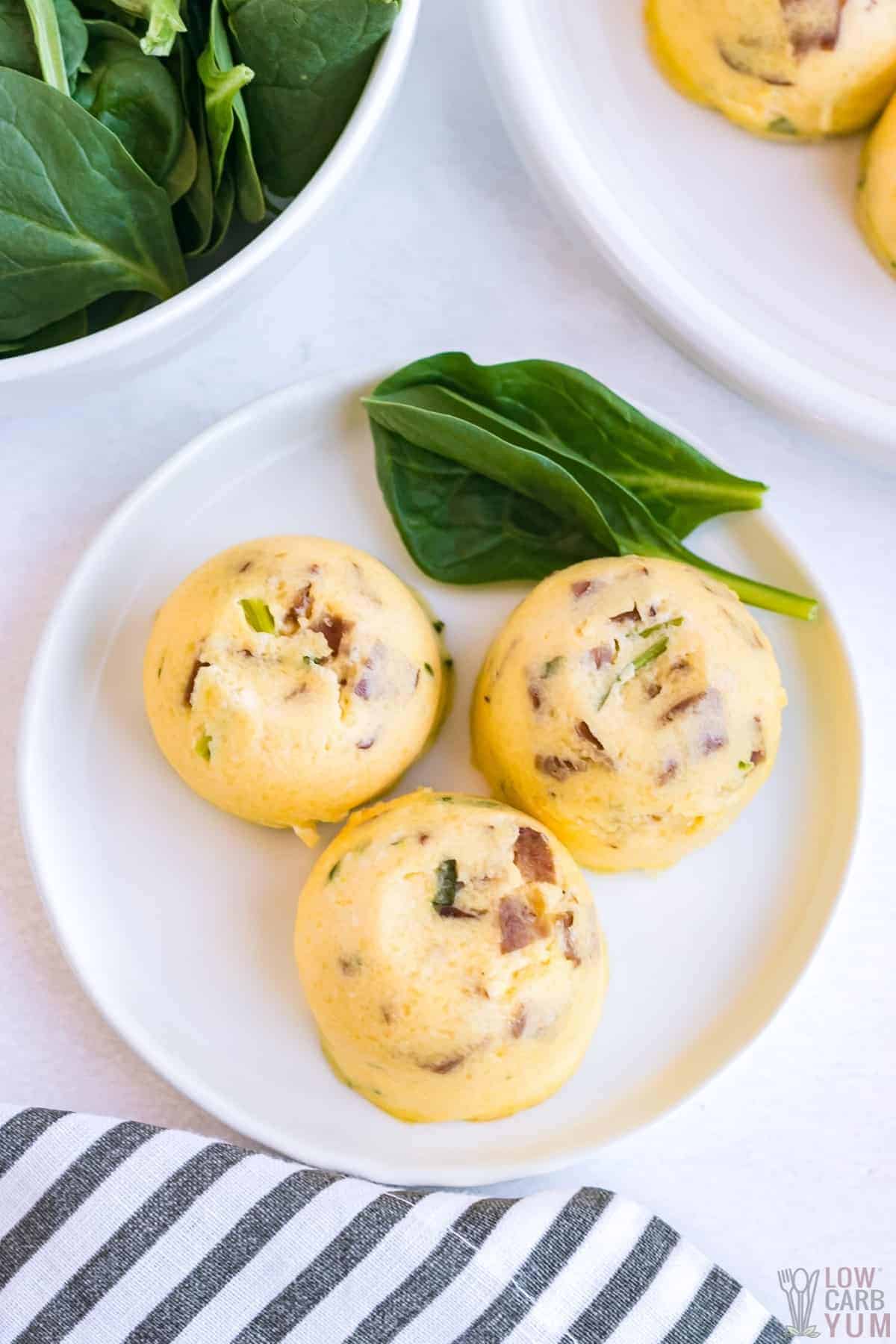 Eggs
Eggs are keto diet protein goals! They contain an extremely low carb count (just 0.6g net carbs) and 6g of protein per large egg.
A versatile ingredient, you can use eggs in baking, stir-fries, breakfast casseroles, and much more.
Because of their low carb count, you can confidently enjoy up to 7 eggs per day. That's a whopping 42 grams of protein!
Enjoy hard-boiled eggs as a snack, scramble up a pan for breakfast, or enjoy a fried egg sandwich on low-carb bread. The world is your oyster!
Keto recipes featuring eggs: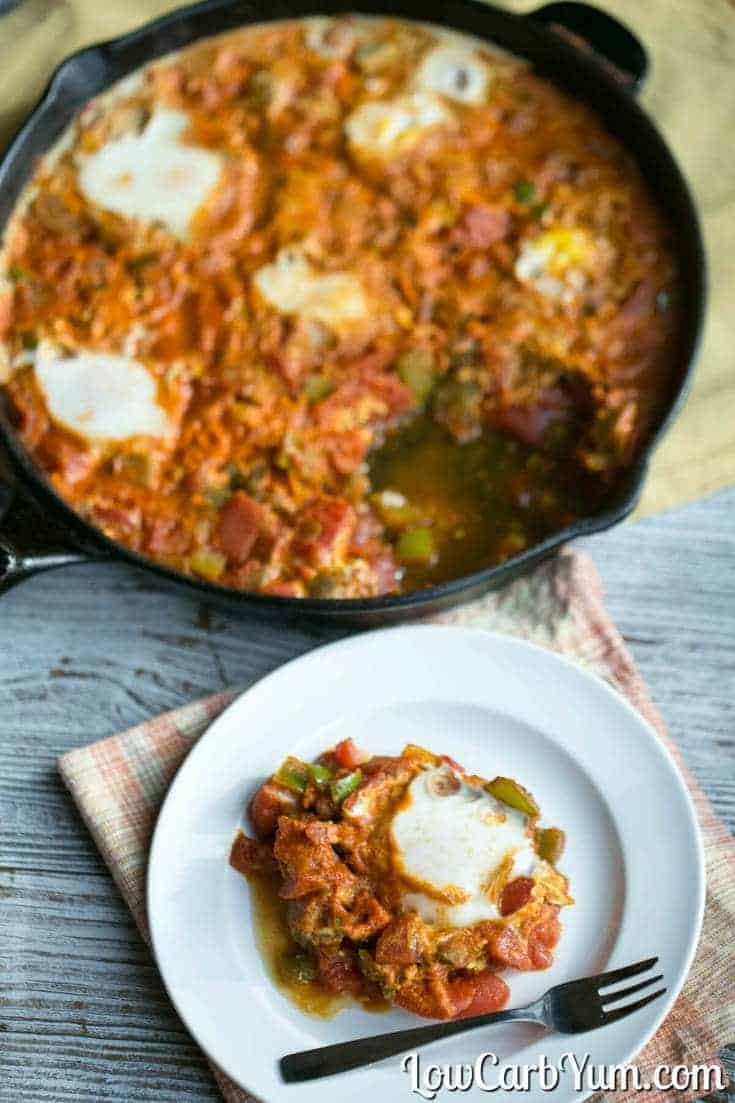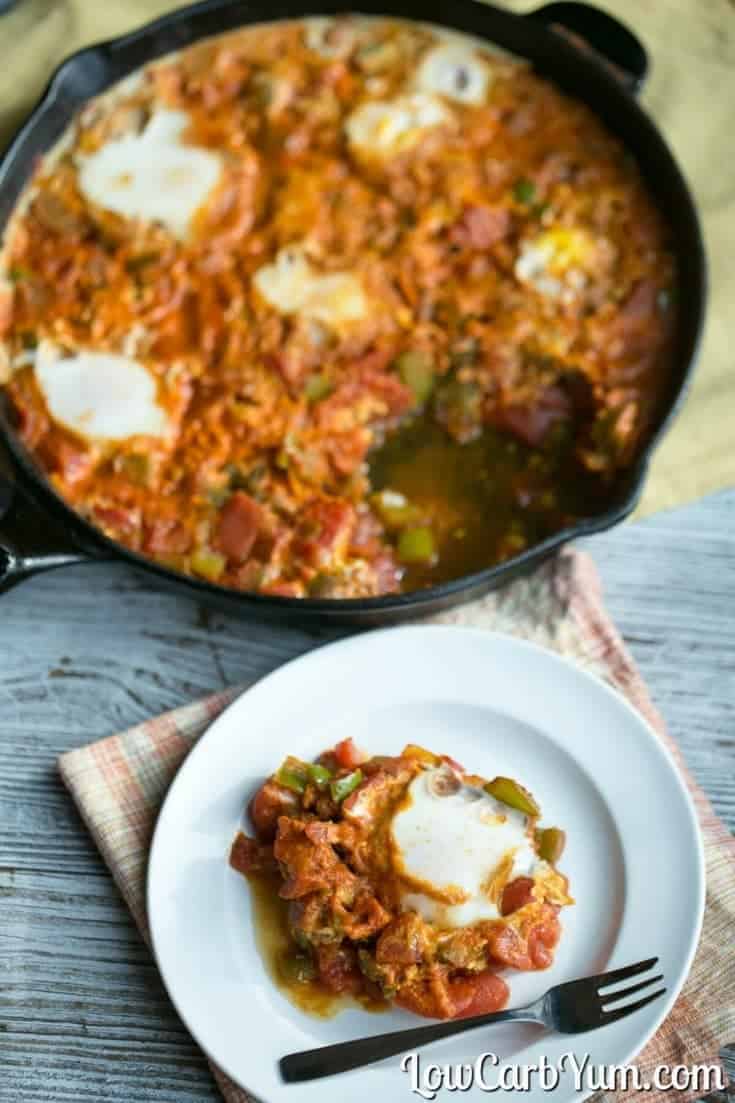 Nuts
While nuts should be eaten in moderation on keto diets, they do make excellent sources of protein and fat. When choosing nuts as a protein source, be aware that not all nuts are made the same.
Nuts like pistachios and cashews should be avoided for their high carb counts. Other nuts like pecans, Brazil nuts, and macadamia nuts have far lower carb contents.
Try including nuts into your diet through trail mix, nut butter, baking add-ins, and more.
For more information, read my post on The Best Nuts for a Keto Diet.
Keto recipes featuring nuts: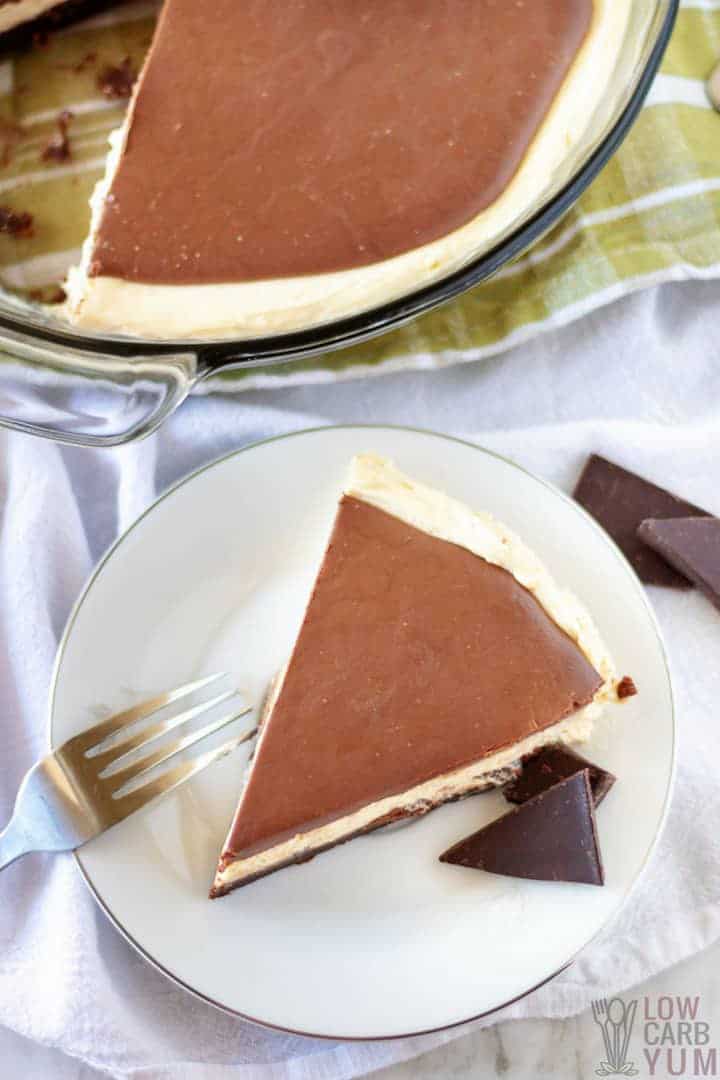 FAQs
I get a ton of questions about different proteins for a keto diet; these are the ones I get asked the most. And if you don't see your question answered here, please leave it in the comments down below.
How can I get protein without carbs?
Lucky for your macros, there are several protein sources that contain little to no carbs at all. 
Meat, fish, and eggs all contain minimal carbohydrates, with many varieties containing 0g net carbs. This makes them some of the greatest proteins for a keto diet!
Can you lose weight on high-protein keto?
You can definitely lose weight on a high-protein keto diet if you are strict with your macros and combine your diet with regular exercise.
With this said, higher protein levels and more exercise may also lead to muscle gain. In turn, may end up gaining a bit of weight in muscle while shedding excess fat.
This shouldn't be a concern as it's simply part of living a healthier lifestyle.
How do I get enough protein on keto?
Getting enough protein for a keto diet is simpler than you may think. Aiming for about 75 grams of protein per day, you can easily make this quota by enjoying a diverse selection of both meat-based and vegetarian proteins.
If you're finding it difficult to meet this goal, try including protein powder in a morning smoothie or as a post-workout shake.
Like these keto protein recipes? Try these!
Want more protein-focused recipes? Start with these tasty low-carb eats:
Follow us on FACEBOOK, PINTEREST, and INSTAGRAM for even more tasty keto-friendly recipes!