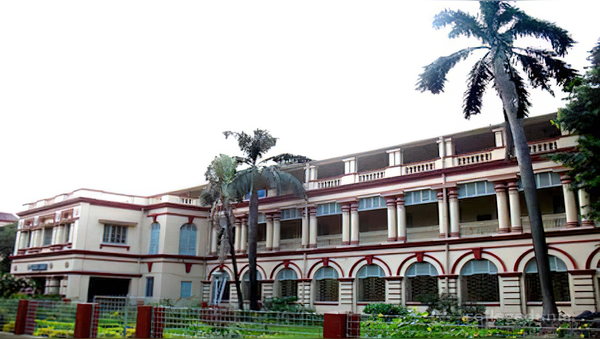 Mental Health of Jadavpur University Students to be Among Top Priority Areas: New Officiating VC
The newly-appointed Jadavpur University officiating Vice Chancellor Buddhadeb Sau on Monday said that in the backdrop of the recent death of an undergraduate allegedly following ragging by seniors, mental health condition of students, including freshers, will be in the focus of the authorities.
Sau, who was appointed by Governor and Chancellor C V Ananda Bose on Saturday, told reporters after a meeting that CCTV cameras will be installed at various points including entry points. He also said that those who are staying in hostels even after passing out will have to leave immediately and hostel supers will ensure that.
"We are putting stress on the mental health condition of students if they are in a state of trauma or stress. As part of UGC guidelines, we are also working on mentor-mentee relations. This is one of the several aspects in improving the mental health conditions of the students," he said.
Stressing the need for holding student union elections, which have not been conducted for several years in colleges and varsities in the state, he said this will make the students stakeholders in their respective institutions. Sau said the death of the minor boy "under tragic circumstances" earlier this month was very unfortunate. "The student cannot come back, but we can certainly prevent the recurrence of any such situation," he said.
Pointing out that the anti-ragging committee in universities should consist of student representatives, he said, "We will request the government to facilitate early conduct of student union polls. I have been told the elections had not taken place for over five years."
If student union polls are held on time, they can play the role of stakeholders in their respective institutions, the officiating VC of JU added.
Sau, who was present at marathon meetings of the anti-ragging committee and student welfare board, told PTI later that CCTV cameras will be installed at the entry point of various gates on the campus and in hostel buildings soon. The police have earlier said that the student died after falling from a second-floor balcony of a hostel and there was no CCTV in the area.
"CCTV is already there in different departments – like geography and mathematics and students are okay with that. We will have CCTVs at every entry point of campuses as well as in hostel buildings. We will maintain visitors' log book in every hostel gate," Sau added.
Sau, who is a professor in the Mathematics department, said the anti-ragging squad will be strengthened on the campus which will keep surveillance throughout the year.
On the resignation of science faculty dean Prof Subenoy Chakraborty, Sau said he would not comment on it but it would have been better had he not done it when the university is faced with a "crisis situation".
Chakraborty resigned from the post on 'personal grounds' on Sunday. "It is good he attended the meeting of the internal probe committee formed to look into the incident (death of the student)", Sau added.
The science faculty heads the probe committee. The 17-year-old undergraduate student of the Bengali department died a day after he fell from a second-floor balcony of the main boys' hostel on August 9. His family alleged that he was a victim of ragging.
Thirteen people, all former and current students of JU, were arrested in this connection.