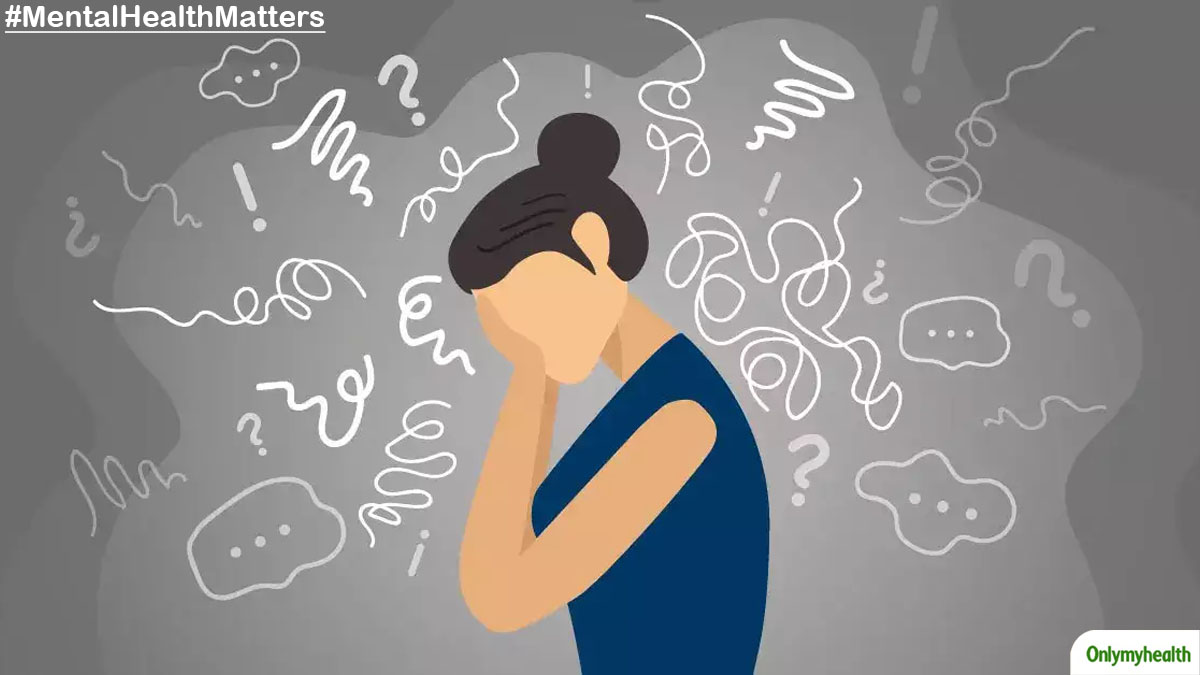 Anxiety, a pervasive human emotion, is a dynamic experience that can impact anyone at any juncture of life. Although, anxiety is a much talked about mental health issue, however, anxiety in women is rarely discussed. In this week's Mental Health Matters, we spoke to Damini Grover, Counselling Psychologist, Heal Your Life Coach, Founder – I'M Powered Center for Counseling and Well-being, Delhi, who explains about anxiety, particularly in women.
Understanding Anxiety: A Natural Response
"Anxiety is an innate human response that surfaces when facing uncertain circumstances. It emerges when situations overwhelm our capacity to manage or when we perceive an imminent threat," said Grover.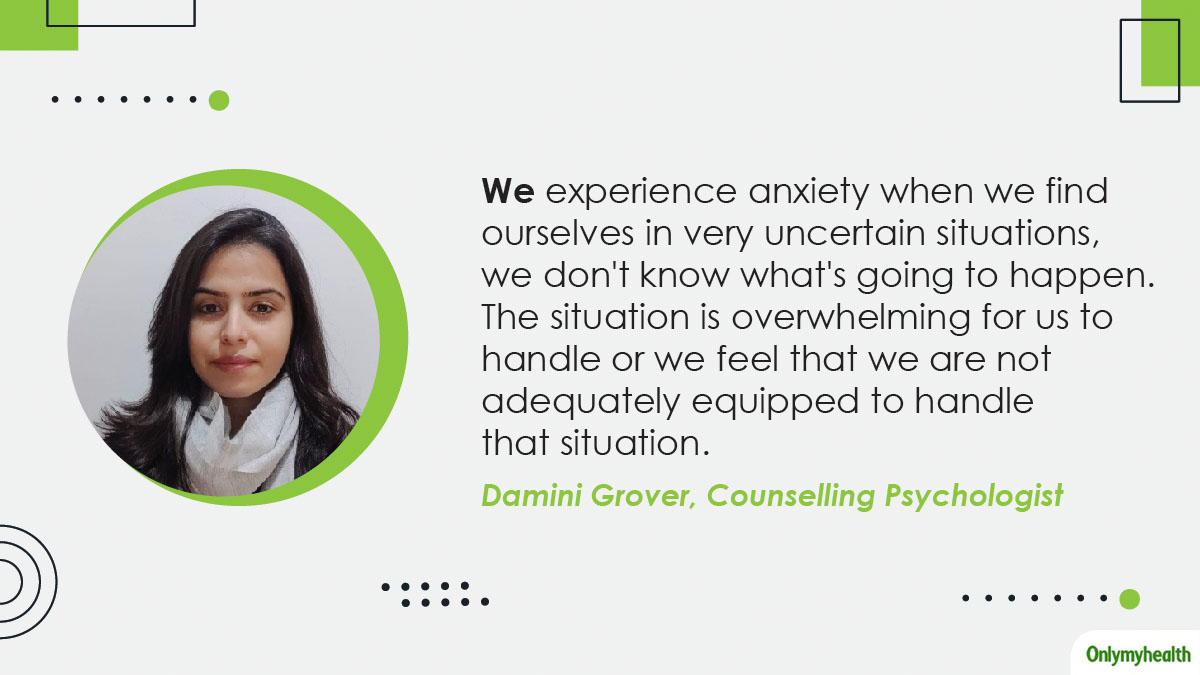 She added that this primal reaction is designed to prime us for survival, equipping us to navigate challenges effectively. However, when anxiety becomes excessive and persistent, it can disrupt daily functioning and necessitate intervention.
Also Read: Mental Health Matters: What Are Anxiety Disorders? Explained
Identifying Symptoms: The Language of Anxiety
Common symptoms of anxiety encompass a range of emotional and physical manifestations, as per the expert.
Breathlessness and Dizziness: A sensation of shortness of breath and lightheadedness.
Negative Thought Patterns: Persistent negative thoughts and scenarios.
Physical Discomfort: Headaches, gastric distress, acidity, and chest pain.
Impaired Focus: Difficulty concentrating, and restlessness.
Emotional Turmoil: Irritability, agitation, and heightened restlessness.
Sleep Disruption: Inability to sleep due to an overactive mind and fear.
Anxiety in Women: Challenges
According to the Anxiety & Depression Association in America, approximately 264 million individuals globally are affected by anxiety disorders. In terms of diagnosis, women have an almost twofold higher likelihood compared to men of being diagnosed with an anxiety disorder throughout their lives.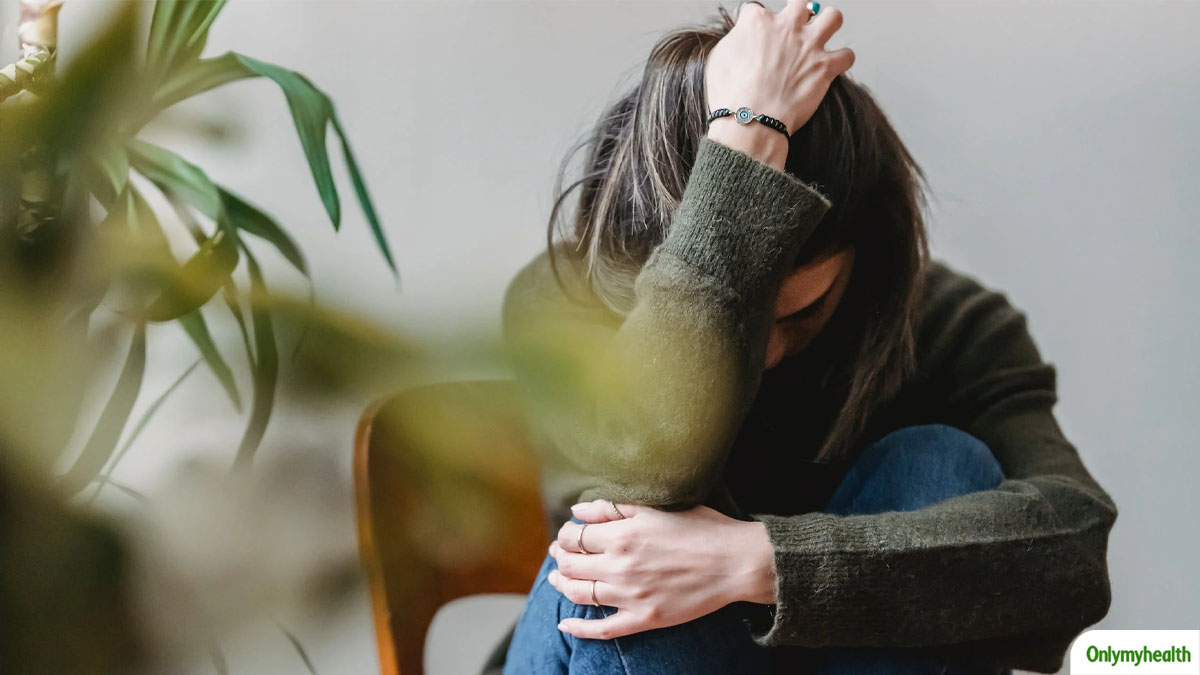 Grover shared the following distinctive challenges that may lead to anxiety in women:
Gendered Susceptibility: The expert said that women are more predisposed to anxiety, with physiological factors playing a role.
Dual Pressures: Women grapple with societal and professional expectations, leading to work-related stress.
Gender Dynamics: Harassment and discrimination in male-dominated environments can contribute to anxiety.
Performance Anxiety: The pressure to excel both personally and professionally can evoke anxiety.
Societal Expectations: Striving to meet traditional roles adds to anxiety's burden.
Domestic Responsibilities: Balancing household duties and careers can overwhelm women.
Financial Stress: Financial dependency and instability trigger anxiety.
Hormonal Influence: Hormonal fluctuations during life stages like menstruation, pregnancy, and menopause contribute to mood changes and anxiety.
Effective Anxiety Management: Practical Strategies
Here's how you can navigate anxiety successfully with these targeted strategies, as per Grover.
Identify Triggers: Recognise anxiety-inducing situations for focused management.
Acknowledge Symptoms: Be attuned to unique anxiety symptoms to address them effectively.
Grounding Techniques: Employ grounding exercises like deep breathing to stay present.
Breathing Practices: Practice controlled breathing to restore equilibrium.
Sensory Techniques: Utilise methods like the 54321 technique to recenter thoughts.
Calming Activities: Engage in activities like music or nature walks to alleviate anxiety.
Reflect and Reframe: Assess anxiety causes, evaluate thoughts, and reframe them positively.
A Holistic Approach to Well-being
Grover concluded that the journey to managing anxiety entails understanding personal triggers, recognising symptoms, and adopting practical techniques to regain a sense of equilibrium. By embracing mindfulness, targeted exercises, and self-awareness, women can effectively navigate the challenges of anxiety and achieve mental well-being. Remember, seeking help when needed is a sign of strength, and the path to a balanced life begins with self-care.
Image Credits: freepik