A type of legume known for its high nutritional value, adzuki beans have a nutty, sweet flavour and come in nearly 60 varieties. Also known as vigna angularis, azuki bean, aduki bean or red bean, they are "packed with many nutrients, including dietary fibre, potassium, folate, magnesium, magnesium, and vitamin B," said Aman Puri, founder, Steadfast Nutrition, adding that people in East Asia use these beans as a part of their traditional food items.
Highlighting something similar, Shonali Sabherwal, a nutritionist, took to Instagram and wrote: "A staple in the macrobiotic diet, Adzuki bean is a nutrition powerhouse. It is native to the Himalayas and parts of Northeast Asia, and is also known as the red mung bean."
Here are the benefits of consuming adzuki beans, according to the Sabherwal:
Anti-inflammatory
The beans are anti-inflammatory as they are loaded with antioxidants. Also, they contain polyphenols, flavonoids, and tocopherols, which help reduce free radical damage, improve the skin, prevent inflammation, and get rid of toxins from the body.
Protein rich
The nutritionist shared that adzuki beans are rich in protein "with up to 17 grams in one cup, making it great for weight loss and to build muscle for vegans." Adding, Puri said, "The fibre content in adzuki beans plays a vital role in reducing the extra weight by providing satiety, which helps reduce hunger and hence the weight."
Improved heart health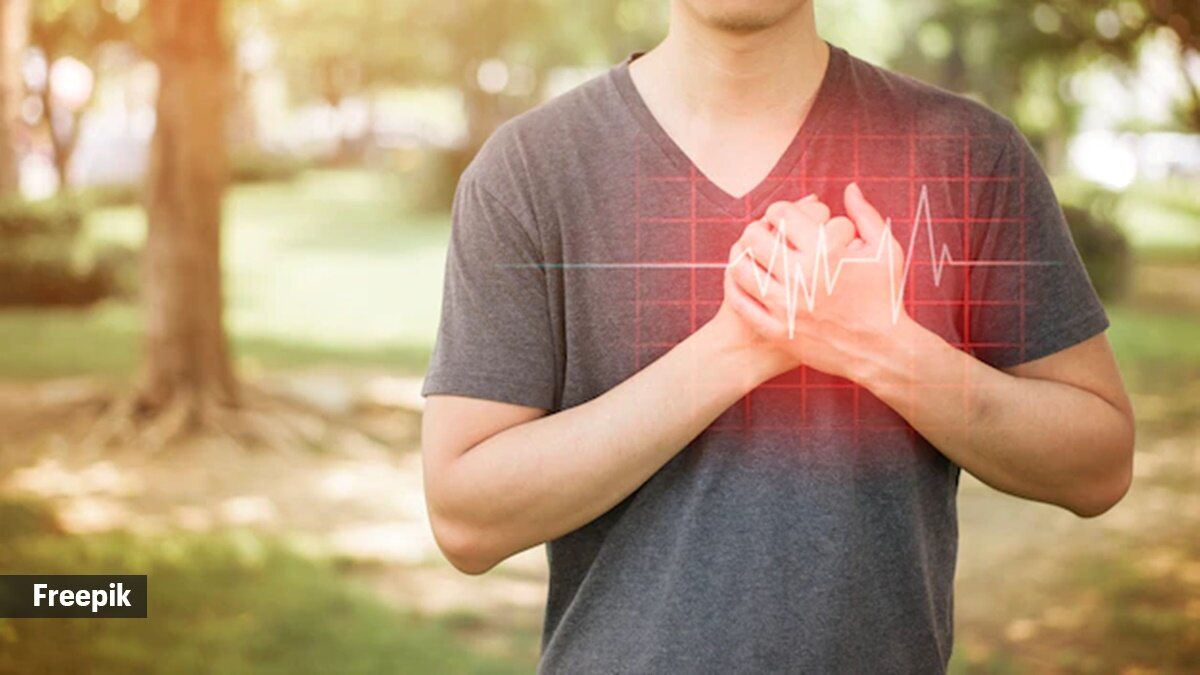 Cooked or germinated red mung beans help reduce cholesterol and triglyceride levels in the body. (Source: Freepik)
"It is high in trace minerals, fibre and vitamin B," noted Sabherwal.
Additionally, some studies show that consumption of adzuki beans may raise the production of nitric oxide in the body, which helps relax the walls of the arteries in the heart. This way, it aids in decreasing the diastolic and systolic pressure of the heart, thus improving heart health. Also, cooked or germinated red mung beans help reduce cholesterol and triglyceride levels in the body. Consuming these beans may also decrease the deposition of lipids in the liver and have hepato-protective effects (ability of a substance to prevent damage to the liver), because of its soluble fibres.
Great for diabetics
Sabherwal further mentioned that the protein in adzuki beans contain enzymes that aid the slower breakdown of complex carbohydrates. The beans also have a low glycemic index, making them suitable to control blood glucose levels in diabetics. "They improve blood sugar spikes by reducing insulin sensitivity," Puri added.
Other benefits as mentioned by Puri:
Improve digestion
Adzuki beans are rich in soluble fibre and resistance starch, which may help improve digestion by regulating bowel movement and help reduce the risk of gut diseases such as colon cancer and gut inflammation.
Strengthen muscles and bones
The beans contain calcium, phosphorus, potassium and other minerals that our body requires to maintain muscle and bone health.
Concluding, he said, "There are no side effects of consuming adzuki beans but eating them uncooked or in large quantity can cause digestive issues such as gas, bloating, flatulence, mild diarrhoea, and nausea."
📣 For more lifestyle news, follow us on Instagram | Twitter | Facebook and don't miss out on the latest updates!