A call for evidence on driver licensing for people with medical conditions has been launched by the Driver and Vehicle Licensing Agency (DVLA).
DVLA assesses the fitness to drive of individuals with medical conditions and makes licensing decisions to make sure that driving licences are only issued to those who meet the required medical standards.
The call for evidence explains the current driver licensing framework and provides an insight into other countries' medical licencing processes.
It does not detail any specific proposals to change the system here, instead it is an early-stage request for input to help formulate proposals that could support potential future changes to the legislative framework.
In the forward to the call for evidence, Richard Holden, minister for roads and local transport, says that, while many factors contribute to road safety, the health and fitness of drivers is a very important consideration.
"A range of medical conditions, disabilities and treatments can affect an individual's ability to safely control a vehicle," explained Holden.
"As the volume and complexity of driving licence applications or renewals where the applicant has one or more medical condition increases, the Government believes that the time is right to review the existing legal framework.
"However, we recognise that there are many people and organisations with a wide range of expertise that might have views or ideas that they wish to share and that is why we are launching this call for evidence.
"We want to understand any opportunities for change in this area and we need your help with that."
He added: "The aim of this call for evidence is to tap into a wide range of experience, views, and research to help us to identify areas where policy or legislative changes may be able to improve outcomes for drivers and other road users."  
The call for evidence has been welcomed by the AA Charitable Trust and independent road safety campaigner Meera Naran.  
Processes governing policy for healthcare professionals to refer drivers with neurocognitive disorders to the DVLA need to be more joined-up according to independent road safety campaigner Naran.
She is calling for an update in policies as a part of her on-going campaign for Safer Drivers on Safer Roads as well as greater awareness of the risks posed by driving when medically unfit, supported by the AA Charitable Trust.
Having lost her eight-year-old son Dev, in a tragic traffic collision five years ago, Naran wants the current referral policy for those with conditions such as Parkinson's Disease, Dementia or Alzheimer's to be updated.  
Dev Naran died in a traffic collision on a stretch of the M6 near Birmingham on May 31, 2018, when a truck collided with the stationery car he was in.
She is using the fifth year since her son's death to highlight the need for a new framework to transfer information about drivers diagnosed with certain medical conditions that impact their driving from medical staff to the DVLA.
By 2035 there will be 21 million older drivers on the UK's roads, and it is forecast that the number of those with dementia will exceed two million by 2051.
But worryingly, there are no precise figures which show how many older drivers diagnosed with neurocognitive disorders, currently have licences.
Despite the General Medical Council (GMC) updating their guidance patients' fitness to drive to the DVLA in 2017, there are no medical checks required to confirm that someone is fit to drive.
Current legislation states it is up to the individual to notify the Government agency, despite calls from coroners to the contrary.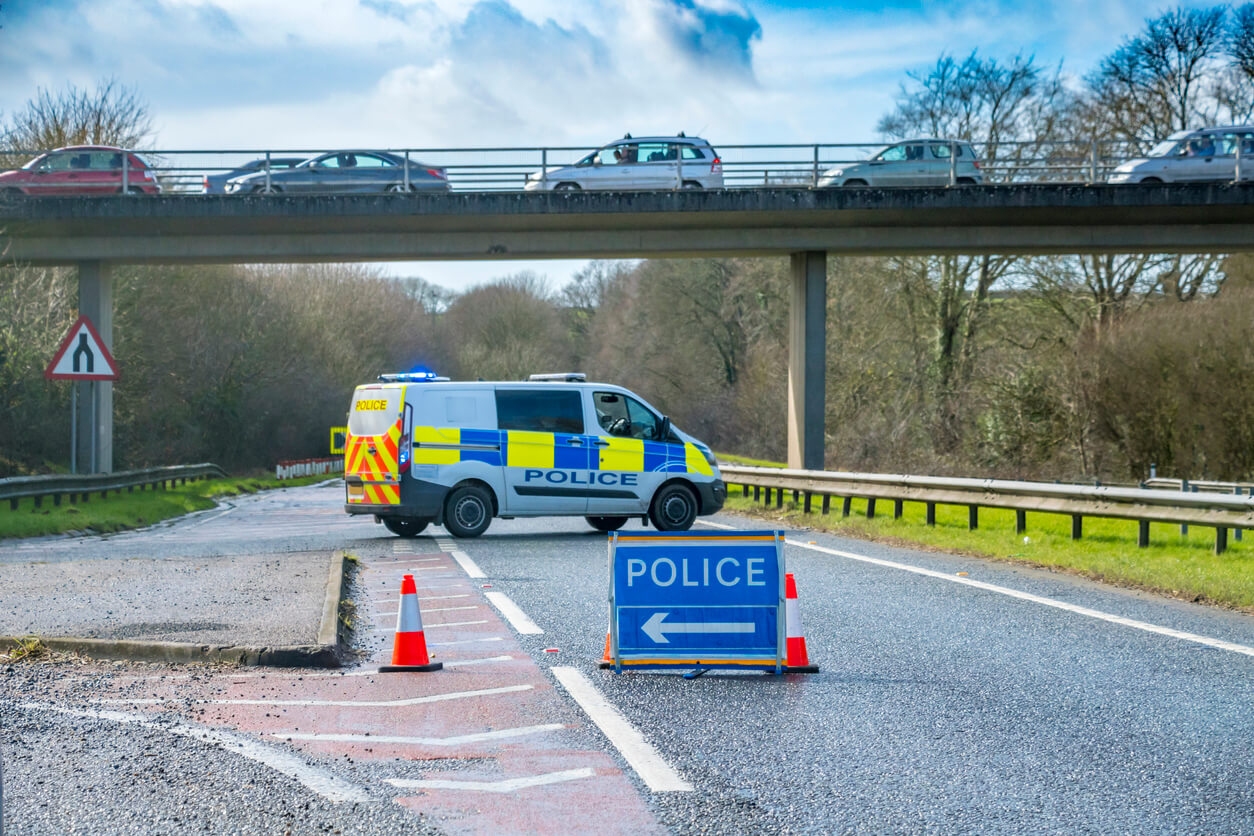 In 2020, there were 174 fatal collisions caused by drivers over the age of 70. Government figures also show that "driver illness or disability (mental or physical)" was the fourth most common contributing factor in these deaths.
Under current laws, drivers over 70 are required to apply for a new licence every three years. However, there are no medical checks required to confirm they are fit to drive, which is instead left up to the self-declaration of the motorist.
Talking with an older relative or friend about whether they are still able to drive safely can be a difficult conversation to have. The AA recently surveyed 15,739 drivers on this subject and found only a third (31%) had broached the subject.
Naran said: "Updating current policies is vital so I welcome this call for evidence.  The current GMC guidance states that a driver is legally responsible for telling the DVLA about a condition or treatment which may impact their driving. 
"But so often this responsibility falls on the children and family members, to report or convince a parent, grandparent or loved one to surrender their licence, which is cruel and unfair. 
"If a professional deems a person unfit to drive, needs to seek further assessment at mobility centres or recommends free driver education, this responsibility should sit with them in order to keep their vulnerable patient and other road users safe.
"If there was more guidance and support on how to discuss these matters, and better communication between medical and licensing teams, it would improve safety for everyone."
Edmund King, director of the AA Charitable Trust, added: "We know the car is often a lifeline for elderly people and we want to support older drivers to stay on the road as safely as possible, for as long as possible.
"However, there is a risk posed by those who are medically unfit to drive and, while it is an issue which can affect drivers of any age, it is more likely to affect older drivers.
"Being aware of the risks posed by driving when you are medically unfit to do so is vital – whether that is yourself or a loved one.
"We know conversations about when to stop driving can be difficult, so we welcome this consultation which should shine a light on this important issue and hope it encourages people to start having these discussions.
"Doctors have a role to play in advising, and reporting to the DVLA, when medical conditions, such as dementia or Alzheimer's, will affect their patient's fitness to drive. This can't just rely on a self-declaration.
"These are not easy conversations to have but greater awareness is a key step towards reducing the risk medically unfit drivers pose to other road users."
Currently, the law places a legal obligation on a driver to tell DVLA if a new medical condition develops or if an existing medical condition gets worse.
A driver can notify DVLA of a change in their health in many ways, including online, email, by post and telephone.
Some countries place a legal obligation on doctors to inform the driver licensing authority if someone has a medical condition that might make them unfit to drive.
No such obligation exists in Great Britian, but doctors are encouraged by the GMC to notify DVLA if they believe the patient won't and will be putting themselves and others at risk.