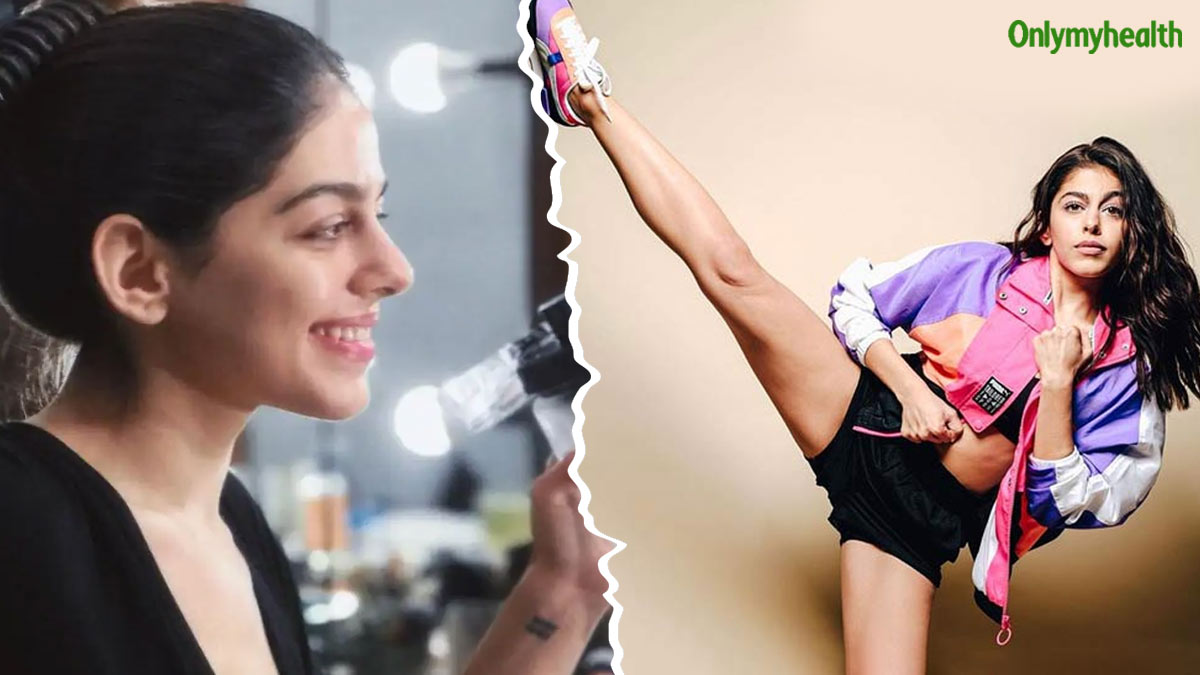 Alaya F, the young and dynamic Bollywood sensation, has been making waves not just for her acting prowess but also for her commitment to a healthy lifestyle. Her Instagram is a testament to her dedication to fitness and nutrition. If you've ever wondered what fuels her day, here's a glimpse into what Alaya F typically eats for breakfast, lunch, and snacks.
Breakfast
Alaya believes in starting her day with a hearty and nutritious breakfast. Her go-to morning meal often consists of a balanced combination of foods that provide sustained energy throughout the day. Some of her breakfast favourites include:
1. Oatmeal
Alaya often begins her day with a bowl of oatmeal. It's a great source of complex carbohydrates and fibre, offering a slow release of energy, which helps her stay active.
2. Fruits
Alaya is a fan of fresh fruits. She frequently adds a variety of fruits like bananas, berries, or apples to her oatmeal or enjoys them as a side to her breakfast.
3. Eggs
For protein, Alaya includes eggs in her breakfast. Whether scrambled, poached, or in an omelette, eggs are a versatile and nutritious addition to her morning routine.
4. Green Tea
To kickstart her metabolism, Alaya often sips on a cup of green tea. It's packed with antioxidants and provides a gentle caffeine boost.
Also read: Delhi Prepares to Prevent Dengue and Malaria Ahead Of G20 Summit
Lunch
Alaya's lunch is all about a well-rounded meal that keeps her energised and satisfied throughout the day. Her typical lunch consists of:
1. Grilled Chicken or Fish
Lean protein is a staple in her diet. Grilled chicken or fish is not only delicious but also a great source of essential amino acids.
2. Salad
Alaya ensures her lunch includes a generous serving of greens and vegetables. A colourful salad provides essential vitamins and minerals.
3. Brown Rice or Quinoa
Instead of white rice, Alaya opts for brown rice or quinoa, which are higher in fibre and nutrients.
4. Healthy Fats
She also includes healthy fats like avocado or a drizzle of olive oil for satiety and to support overall health.
Also read: Delhi Prepares to Prevent Dengue and Malaria Ahead Of G20 Summit
Snacks
Alaya understands the importance of healthy snacking to keep her energy levels stable throughout the day. Her snack choices are both tasty and nutritious:
1. Nuts
A handful of mixed nuts like almonds, walnuts, and cashews provide healthy fats and protein, keeping hunger at bay.
2. Greek Yogurt
High in protein and probiotics, Greek yogurt is a go-to snack for Alaya. She often tops it with honey or fresh fruits for added flavor.
3. Smoothies
Alaya enjoys homemade smoothies made with a blend of fruits, greens, and a scoop of protein powder for an extra boost.
4. Vegetable Sticks with Hummus
For a crunchy and satisfying snack, she pairs sliced vegetables like carrots and cucumbers with creamy hummus.
Alaya F's commitment to a balanced diet reflects her dedication to a healthy lifestyle. While her choices may vary, they consistently revolve around nourishing her body with the right nutrients. Her approach to food serves as an inspiration for many looking to maintain a wholesome and active lifestyle.