A researcher from the Case Western Reserve University Frances Payne Bolton School of Nursing has been awarded a $3.5 million federal grant for research to improve sleep health and glucose management in young adults with type 1 diabetes.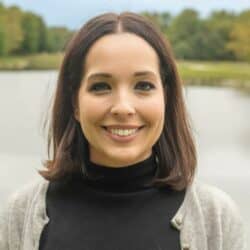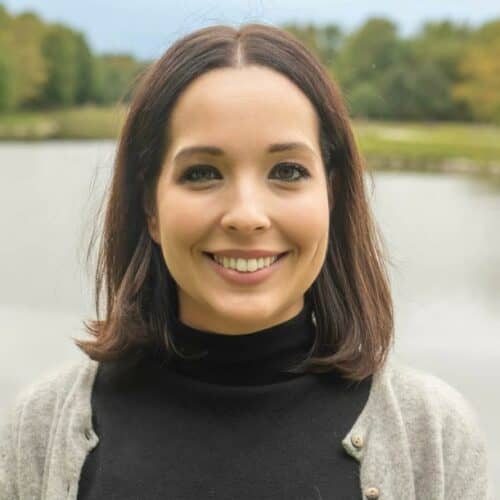 Positive findings could lead to adding the intervention to current care protocols. The ultimate goal is to improve outcomes for a population that struggles to maintain blood-sugar (glycemic) targets, compared to other age groups.
"Young adults with type 1 diabetes are a high-risk group, and I am committed to improving their lives through innovative research and care strategies," says study leader Stephanie Griggs, PhD, RN, FAAN, an assistant professor and Agnes Stahlin Baun Endowed Scholar at the nursing school, in a release.
The grant is from the National Institutes of Health's National Institute of Diabetes and Digestive and Kidney Diseases.
Why It Matters
Type 1 diabetes affects two million Americans and millions more people around the globe. The condition poses extensive challenges to health and well-being. Recommended blood-sugar targets are less than 7% (A1C) or being within a healthy blood-sugar range at least 80% of the time.
Of particular concern is the struggle to achieve these glycemic targets; only one in four young adults with type 1 diabetes are able to maintain them.
Failing to achieve these targets results in a significantly higher risk for serious complications, including premature heart disease, stroke, vision loss, kidney disease, and nerve damage.
Griggs's research team seeks to address this critical issue by enrolling 248 adults 18 to 30 years old with type 1 diabetes in a five-year study.
The main goal is to evaluate whether a cognitive behavioral sleep health intervention—a treatment targeting thoughts and behaviors—can improve sleep health and glucose metabolism, compared to the usual care from a health coach.
Sleep health is measured by satisfaction with sleep, alertness during the day, timing of sleep, efficiency (percentage of time asleep) and duration, or how many hours at night.
Key Collaborators
Griggs's research project draws on the expertise of healthcare professionals and researchers, including:
Ronald Hickman Jr, professor and associate dean for research at the Frances Payne Bolton School of Nursing.
Kingman Strohl, professor at the Case Western Reserve School of Medicine and University Hospitals.
Jamie Wood, associate professor at the School of Medicine and medical director of pediatric diabetes at University Hospitals.
Betul Hatipoglu, professor at the School of Medicine and medical director of the Diabetes Center at University Hospitals.
Julia Blanchette, assistant professor of medicine at Case Western Reserve and nurse scientist in the Division of Endocrinology at University Hospitals.
Michael Perlis, associate professor in the Department of Psychiatry and director of the Behavioral Sleep Medicine Program at the Perelman School of Medicine, University of Pennsylvania.
Sybil Crawford, professor at the Tan Chingfen Graduate School of Nursing at UMass Chan Medical School.
"The research team is committed to improving the lives of young adults with type 1 diabetes by understanding the relationship between sleep health and glucose metabolism," says Griggs in the release.
Photo 135792026 © Yelizaveta Tomashevska | Dreamstime.com