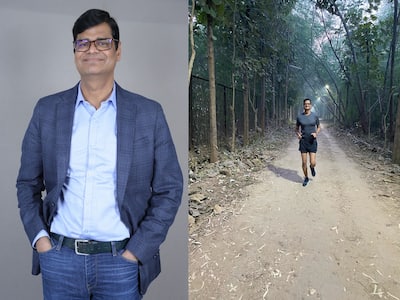 Balance, not banishment is the diet mantra for Alok Bansal, CEO, Global Business Process Management, Visionet Systems. The CEO reveals his fitness secret on National Nutrition Week.
High levels of responsibility, tight deadlines, long working hours, targets, intense competition: These are some of the factors that can make corporate jobs really stressful. Moreover, given their busy schedule, people with corporate jobs also struggle to maintain healthy eating habits. All these take a toll on their health and interfere with their productivity and quality of life. Now, the question is how to stay fit and healthy while in a high-pressure job? Speaking to TheHealthSite on National Nutrition Week, Alok Bansal, CEO, Global Business Process Management, Visionet Systems, shares his secret to fitness. He also reveals how does he manage to stick to a healthy diet and achieve nutritional goals amidst a demanding schedule. Excerpts follow:
Q. 1 Can you share how your dietary habits have evolved over the years and how they align with your high-pressure role as a CEO?
"From Campus Lean to CEO Cuisine: This is the journey of my waist and willpower!" Back in my college days, I was lanky, vivacious, and ever-so-energetic that I could bike/trek continuously for 28 hours at a stretch. Fast forward, the hustle of corporate corridors had me trading my youthful figure for a bulkier silhouette. One day, as I glanced at my photos, nostalgia met realization. That day I decided that before the milestone of 35, I aimed to reclaim my vigour, but with style and spirit.
Rather than crash diets or foreign fads, I embraced the everyday Indian kitchen's bounty. The ghee-laden parathas, the fragrant rice, the rainbow of vegetables and fruits, and pulses were all very much on my plate.
My mantra Balance, not banishment!
If I had an 'Aloo Paratha' in my breakfast, I would take off potatoes from my diet thereafter on that day. If I had rice at noon, then dinner would be a different grain like Ragi or Millet.
The game-changer was in portion control. I halved my serving sizes, varied my meals, and ensured every bite offered complex carbs, proteins, and fats. But here is the trick: I would never stuff myself beyond 60 per cent. And if hunger came knocking, then a fruit or a handful of dry fruits were my go-to munchies.
This delightful dalliance with food not only trimmed almost 6 inches off my waist in 10 months but also fuelled my high-stakes role as a CEO. After all, you truly are what you eat.
"If there is one thing I've learned, it's that 'waist' management is as crucial as 'waste' management in the corporate world. Both ensure a leaner, more efficient outcome."
Q. 2 What specific foods or nutrients do you prioritize to ensure sustained energy and mental clarity throughout your busy workdays?
"From Dawn to Dusk: This is how my plate powers my productivity." I'm an early riser, waking up at 5 AM. After some calming meditation for a few minutes, I hydrate with lots of water. Before the hustle begins, I rejuvenate with a post-workout green or red juice. My breakfast is hearty: fluffy idlis, parathas, nutritious millets, wholesome khichdi, or crispy ragi dosa.
Fruits/dry fruits are my secret weapon as mid-morning munchies to ace those intense meetings. Lunch is usually simple yet balanced: dal for protein, complemented by rice or chapatis, fresh veggies, a crunchy salad, and some soothing curd.
Come evening, I'm nibbling on crispy nuts while sipping tea. Balancing my India-centric role with US timings, I ensure an early dinner by 7 PM. Once the last meeting wraps, I lace up for a 5-6 km walk. A comforting glass of milk or plain lassi sends me straight to dreamland. Simple habits, maximum energy.
On a lighter note "balancing cal-ories is just as crucial as balancing cal-endars."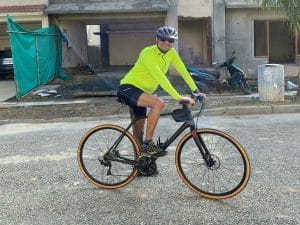 Q. 3 How do you find the balance between maintaining a healthy diet and indulging in occasional treats, especially during work-related events?
"Travel Tidbits: Staying healthy on the Go!" Being on the move for work constantly makes separating travel from life a real challenge. But here is my strategy: no matter where I am, my health is the top priority. When faced with myriad menu options, I often opt for the reliable Roti and Dal duo. It is straightforward, rarely ever disappoints, and stands as a healthy staple.
Even in breakfast, cereals usually save the day, being a universally healthy pick.
When it is time to entertain colleagues or bond over team dinners, I do indulge. It is about the experience, after all! But here is the catch: moderation is the key. Whatever the treat, I savour it without going overboard. An extra mile on my morning run helps to shed any indulgent inroads.
Perfect balance might be elusive, but I always strive for it, making sure my health and well-being are always part of the journey.
Q. 4 Could you share an instance where making conscious dietary choices directly correlated with improved performance during a critical business decision or task?
"Sweet Success: The day I ditched sugar and transformed my game!" I've always had a sweet tooth, often indulging in desserts from around the world. However, I noticed the toll this sugary saga was taking on my energy and alertness, especially in the later part of the day. Feeling sluggish, especially during crucial work moments, I decided on a 10-day no-sugar experiment. The outcome? I felt revitalized! Extended meetings became more bearable, and even after long workdays, my energy didn't wane.
Those 10 days extended to a year, and today, I don't touch refined sugar or any sweetener. Surprisingly, once off sugar, I started appreciating the natural sweetness in foods it felt real, untainted.
Today, refined sugar is history in my life and my family's.
If I can share one golden nugget: for true vitality and clear-headed decision-making, steer clear from sugar or any form of sweeteners. The sweetest success is found when you taste life's authentic flavors!
Q. 5 In your opinion, how does a well-balanced diet contribute to your overall leadership style and the values upheld by your organization?
"From Plate to Boardroom: The Diet-Leadership Connection!" Navigating global roles means constantly juggling priorities. I noticed that my dietary habits were a mirror reflecting my leadership style.
My mornings, rising early and centering myself with meditation, set the pace. This discipline parallels the dedication and focus we foster in our organization.
My adventures with desserts taught me the perils of overindulgence, whether in sugar or in business choices. Embracing balance, like choosing Roti and Dal or simple cereals, reflects the grounded and consistent approach I uphold in leadership.
Those mid-day bites of fruits and dry fruits? They're not just about energy; they symbolize the importance of timely inputs and ongoing learning for sustained growth.
Every meal, every choice serves as a daily reminder: Just as our bodies thrive on balance, so do our teams and projects. Thus, the diet doesn't just fuel our body; it shapes the very ethos of our organization: simplicity, authenticity, and a dash of spirited determination.
Here's a foodie joke to wrap up: Why did the scarecrow win an award? Because he was outstanding in his field. Every great leader stands out by making conscious choices.
Q.6 Many professionals struggle to maintain healthy eating habits due to time constraints. Can you provide practical strategies you've adopted to consistently adhere to your dietary goals amidst a demanding schedule?
"Fueling Up on the Fly: my dietary roadmap amidst the rush!" I believe that amidst the twisters of professional life, our strongest anchor is diet. Despite globetrotting extensively, I have held steadfast to one rule: meal timings remain sacred. Even sandwiched between meetings, I snatch 10-15 minutes to have a healthy veg sandwich. This refuels my mind and body, ensuring I am always at my best. Being vegetarian throws up its own challenges, especially overseas. My hack is that I arm myself with fruits, salads, and healthy snacks. Remember, these tiny tweaks cumulatively work wonders for your wellbeing. Health, after all, is our truest wealth. If we won't champion our health, who will? Let's embrace that spirit!
Total Wellness is now just a click away.
Follow us on
Don't Miss Out on the Latest Updates.
Subscribe to Our Newsletter Today!