One important aspect during weight loss is to control all the hunger pangs and midnight cravings. By incorporating certain foods in the diet, one can help to keep the stomach satiated longer.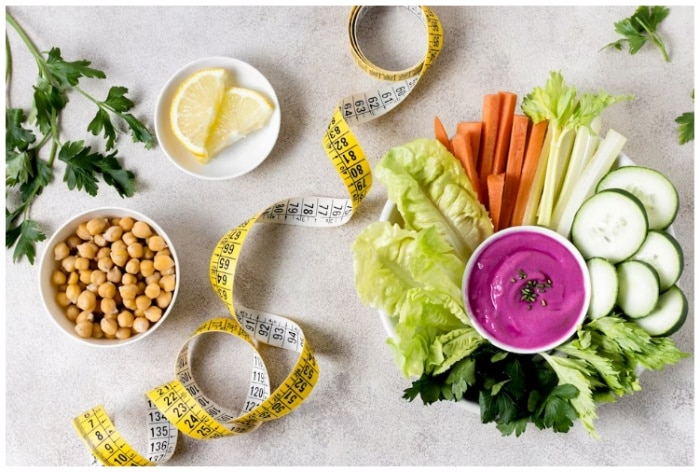 When it comes to successful weight management, one of the essential factors to consider is satiety. Hunger pangs, food cravings are common and we all are guilty of it. These cravings for calorie-rich food, irregular portions or erratic times of eating can significantly hamper the entire weight loss process. And this is where satiety comes into play. Satiety is the feeling of fullness and satisfaction after a meal, and understanding the science behind it can be a game-changer in your weight loss journey. The good news is that certain foods have the power to keep you feeling full longer, helping you curb overeating and make healthier choices.
Here are a few foods one should include in weight-loss diet for staying full longer.
WEIGHT LOSS DIET: 6 FOODS TO KEEP STOMACH FULL LONGER
Fiber Foods: Fiber-rich foods are champions of satiety. They take longer to chew and digest, which means they stay in your stomach for an extended period. This leads to a prolonged feeling of fullness. Whole grains, such as oats, quinoa, and brown rice, are excellent sources of fiber. So are legumes like lentils, chickpeas, and black beans. Incorporating these foods into your meals can help you eat less overall.
Protein Powerhouses: Protein is another satiety superstar. It not only helps in building and repairing tissues but also provides a feeling of fullness. When you consume protein-rich foods, your body releases hormones that signal your brain that you've had enough to eat. Lean sources of protein like chicken, turkey, fish, tofu, and beans are great choices for staying satisfied longer.
Healthy Fats: While you should consume fats in moderation, the right kind of fats can also promote satiety. Foods like avocados, nuts, and seeds contain healthy fats that slow down digestion and keep you feeling full. A sprinkle of almonds on your salad or some avocado in your sandwich can make a significant difference in your satisfaction levels.
Water-Rich Foods: Foods with high water content can be surprisingly effective at promoting fullness. Vegetables like cucumbers, celery, and lettuce are mostly water, which adds bulk to your meals without adding many calories. Soups and stews made with broth and plenty of veggies can be filling while providing hydration.
Whole Foods: One common theme among these satiety-promoting foods is that they are often found in their natural, whole form. Whole foods are minimally processed and retain their natural fiber, nutrients, and water content. Highly processed foods, on the other hand, tend to be low in fiber and nutrients while often being high in calories, making them less satisfying.
Balanced Meals: To maximize the science of satiety, aim for balanced meals that incorporate a combination of these filling foods. For example, a bowl of oatmeal topped with nuts and berries is rich in fiber, protein, and healthy fats. A salad with mixed greens, grilled chicken, chickpeas, and a vinaigrette dressing provides a variety of satiety-promoting ingredients.
Therefore, understanding the science of satiety and incorporating foods that keep you feeling full longer can be a key strategy in achieving and maintaining a healthy weight. By making conscious choices and focusing on whole, nutritious foods rich in fiber, protein, and healthy fats, you can harness the power of satiety to support your weight loss goals and overall well-being.